When the opportunity to review Ultraviolet, the new offering from Misery Signals, floated across my virtual desk, it piqued my interest more than most. While I haven't heard their entire back catalogue, I was fortunate enough to sit in on an interview with original bassist Kyle Johnson back in 2014, as a contributor to The Joey Ech Podcast. The band was celebrating the tenth anniversary of their groundbreaking debut album Of Malice And The Magnum Heart, and their conversation spoke of humble but grateful musicians that had accomplished something great and earned the respect of their peers — all while surviving band break-ups, loss of friends and loved ones, and the challenges of continuing to make music as you get older and priorities change. When Joey Ech asked Kyle how it feels to be 'your favorite band's favorite band,' Johnson said "We've definitely been more of a band's band than anything else, it seems like… It's very flattering to hear that come out of musicians' mouths over the years."
(Editor's Note: Our columnist Christopher Baldwin interviewed former Misery Signals guitarist Greg Thomas back in 2013 — so the blog has a long history with this band!)
These themes persist to this day, especially maturing and conveying a message of hope and triumph, as they are prevalent throughout Ultraviolet. This effort welcomes back original vocalist Jesse Zaraska, his first appearance since the aforementioned debut album, and it sounds like he has grown as a lyricist and an individual over the years. Zaraska says, of the new lyrical direction: "It is a record that purveys a much greater sense of hope than those that preceded it, and I think that as older individuals this was important from the onset of the process. I tried to create a Misery Signals record that was lyrically more positive than the previous outings, something that I could get behind as a father. Though there still exists a fair amount of tension and darkness, there shines a great amount more light."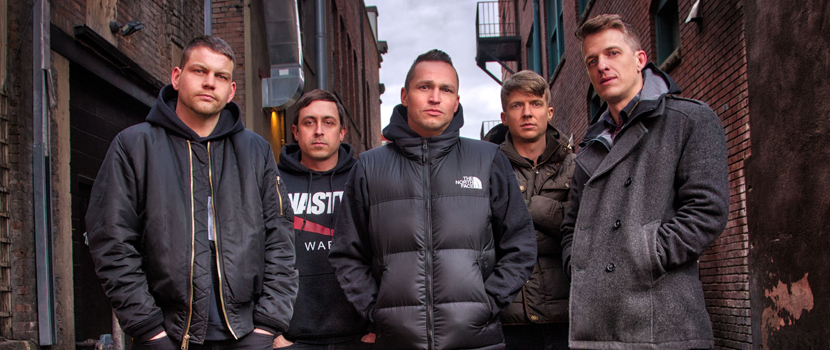 This sentiment speaks to one of my favorite contrasts that exist within metal and hardcore music; the majority of this album is brutal-sounding, imposing riffage, with intricate guitar parts interweaving melodically throughout the ominous overtones. A song called "The Fall" displays this perfectly with punishing, pounding riffs and complicated accents, only made more relentless in comparison to chill, clean interludes, and the song seamlessly flows from one spectrum to the other. Zaraska has picture-perfect aggressive vocals, screaming with rawness and emotion while somehow managing to clearly convey the lyrical content and create a relatable narrator. Throughout the record, noticeably in "Through Vales Of Blue Fire," his voice is as much a percussive instrument, with the vocal rhythms contributing to the pounding along with blasting drums and prominent bass. However, with song titles like "Sunlifter," "Redemption Key," and "Some Dreams," it is obvious that messages of optimism defy the pretense that loud and heavy music is just angry yelling and noise.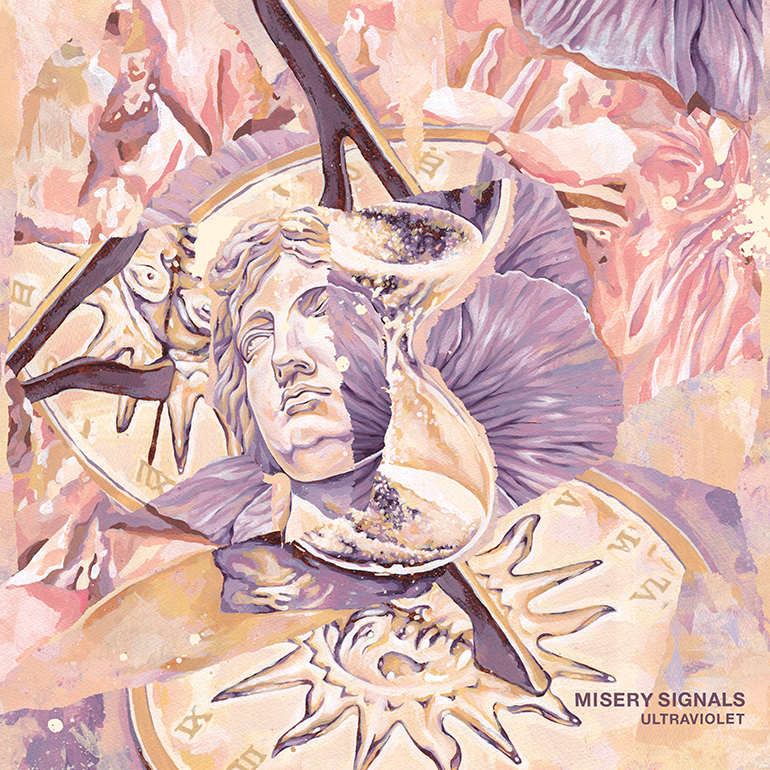 A standout track called "River King," for instance, features a lovely, delicate intro and well-produced cleanly-sung segments, followed by the expected heaviness, giving way to an ethereal guitar interlude, right back into a heart-wrenching slower, more deliberate heavy part. It's probably my favorite off the album, and a very well balanced composition. As a fan of metal, I can absolutely get behind this brand new record from forefathers of hardcore.
I mean, who better to review this piece; Misery Signals are true pioneers of the hardcore music genre, and I am a recently-former two-time Hardcore Champion at Battlefront Professional Wrestling! But much like my attitude towards hardcore as a wrestler, I am not particularly fond of most hardcore as a musician. I have been to literally countless local shows where you can see the metal/hardcore divide, despite everyone being there for the same reason, to enjoy music. I would dare say that this album could bridge that gap. Not in a pretentious way, like 'I listen to metal which is better and I still like this.' More like, 'Perhaps I don't give enough hardcore a chance, if there is more hardcore out there like this, maybe I could enjoy it' — especially considering the impact and influence this particular band had on that genre. I would suggest Ultraviolet for any metal fan to give it a chance, to any hardcore fan because this is an outstanding album by anybody (and Misery Signals happens to be a historically revered hardcore act), and I would recommend it to anybody who is open to heavy music but hasn't started to dig yet. It's simple but with intricacy, heavy but with heart, and both relatable and accessible emotionally.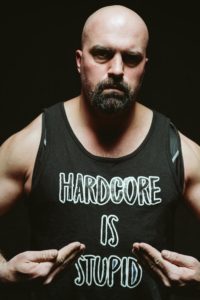 Ultraviolet will be self-released on August 7th, 2020.
For more from Alternative Control, find us on Facebook, Twitter, Instagram, Soundcloud, and bandcamp. Plus, follow our 2020 coverage playlist on Spotify!
Enjoying our content? Support the site on Ko-fi and Patreon! A little bird told me the "download code" reward tiers are really awesome…