This is always a fun post to put together because I get to look back at Alternative Control's high points over the past twelve months. In a year where indie musicians were met with many challenges, it was inspiring to see the amount — and quality — of new music that came out. This year, the blog posted 148 articles and had 29,311 total page views — party time, excellent!
But before I get into the most viewed articles of 2020, I'd like to thank AltCtrl's writing staff and webmaster for their hard work and dedication to The Scene. Without you, this blog literally wouldn't exist!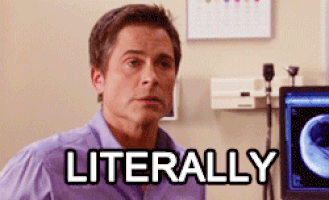 I'd also like to acknowledge our Patreon subscribers and our sponsor Heather's Records and Relics for their support! Together, your contributions have made the blog a self-funding endeavor — forget about a "spark" of positivity, you folks are FIRE! Thank you for keeping this underground media outlet sustainable so we can continue to spread the word about awesome music.
(If you want to join Heather and the Patreon crew, click here to find out about subscriber perks!)
And speaking of spreading the word, track/album/video premieres figured heavily into this year's Most Viewed list. In true #2020 fashion, so did announcements for festivals that were later cancelled….
Either way, this tells Ye Olde Editor that it makes a huge difference in reach when band members share our content. So thank you, bands, for helping our blog get to more readers — and let that be a piece of advice to the underground musicians of Planet Earth. If you want people to know about your band, you have to TELL THEM ABOUT IT.
Now without further ado, here are the posts that reached the uttermost corners of the internet:
---
10. Sometimes It's Fun to Have Fun: MANGATA and COVET
Lollipop gospel and mostly instrumental prog were two musical bright points of 2020.
---
9. Track Premiere: "Colonial" by Ambassador
This Baton Rouge post-metal outfit wasn't letting the pandemic stop them from getting music out, releasing their sophomore album Care Vale on September 18th.
---
8. AltCtrlToob Video Premiere: "Blink of an Eye" by Mourn the Light
Mourn the Light, aka the busiest band in New England, shared this lyric video with our readers. Stay tuned for their upcoming 2021 album Suffer, Then You're Gone!
---
7. Staying Gold with Brenna Leath of Crystal Spiders and More
It was a pleasure to talk with the frontwoman of Crystal Spiders, Lightning Born, and Hell No. Seriously, have you picked up your copy of Molt yet?
---
6. Brandy and The Butcher Reveal "Pool Party"
Punk from the 80s, but in 2020 — get yourself some front row seats to this, ahem, Dick Circus.
---
5. TYRANT to Headline Saturday 5/16 at NESDF; Prefest Party Lineup Revealed
Alas… There were no festivals anywhere in May 2020.
---
4. Latest Roster Announcements Put the "New England" in NESDF
Another one bites the dust… But the fest is rescheduled for May 2021! Like the Facebook page for updates.
---
3. Album Review: The Poisoner by White Crone
This trad metal album from established blues artist Lisa Mann made waves across the underground scene!
---
2. AltCtrlToob Video Premiere: League of Corruption's "Want Me Gone"
If Lynyrd Skynrd was from British Columbia… The band shared this lyric video from a song off their June 2020 album Something in the Water.
---
1. Album Review: Misery Signals' Ultraviolet
This long-running metalcore band released their first full-length album since 2013, and Bair was there to "Grill" it!
---
What does 2021 hold for Alternative Control? Welp, probably not more YouTube videos…. I said I was going to do that in 2019's year-end post, and that turned out to be total #fakenews.
Our pace might slow down a bit as Ye Olde Editor starts a family, but rest assured that ten years of underground music journalism isn't going anywhere!
Finally, I'd like to give a big thank you to YOU, the reader. The Alternative Control staff appreciates your time and interest. See you next year!
---
For more from Alternative Control, find us on Facebook, Twitter, Instagram, Soundcloud, and bandcamp. Plus, follow our 2020 coverage playlist on Spotify!
Enjoying our content? Support the site on Ko-fi and Patreon!