This is coincidentally Alternative Control's second post this week about an avant garde re-release…. The first was Patrick Grant's twenty-year anniversary celebration of FIELDS AMAZE and other sTRANGE music, a jagged modernist soundscape of gamelan and Western instruments.  And now we examine Seattle outfit Eye of Nix, who has reissued their full-length Black Somnia with Prophecy Productions just yesterday (October 26th, 2018).  Originally put out in small quantities last year through Scry Recordings, the avant metal collective's sophomore offering was called "hypnotic," and "heart-stopping" by critics.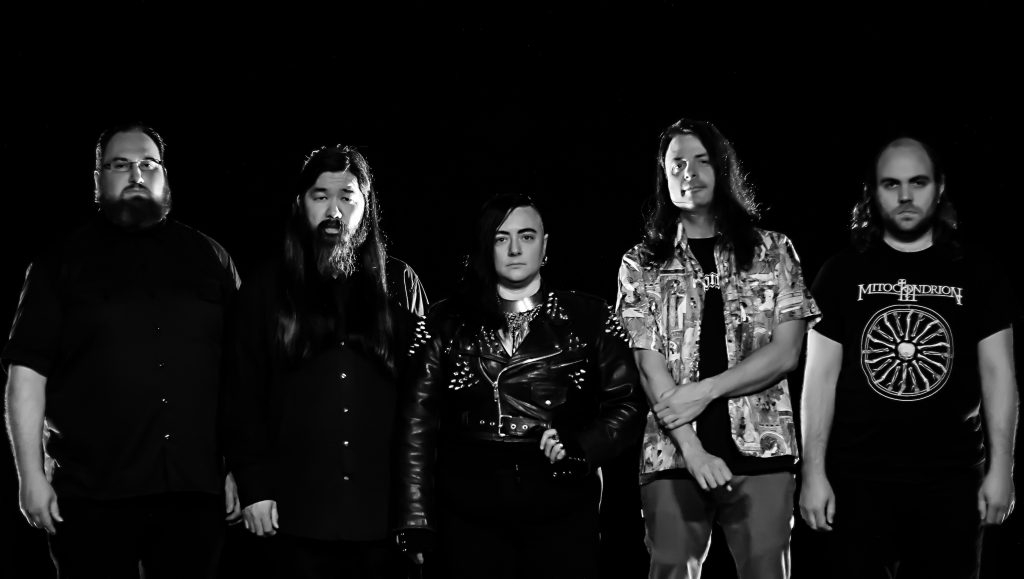 Black Somnia embodies both those contrasting descriptions — there are times when vocalist Joy Von Spain is gentle, other times when she's operatic, and still others where she sounds like a possessed person vomiting out  her demons.  I was listening to the second track "Fear's Ascent" while washing my breakfast dishes, and got the distinct feeling that I might never eat breakfast again.
As I continued listening to songs like "Lull" and "Toll On," I then got the distinct feeling that I might have to go to Brooklyn on Saturday….  Eye of Nix will be playing the second night of Prophecy Fest at the Knitting Factory. along with 1476, Year of the Cobra, Crowhurst, and Alcest.  (Side note: Year of the Cobra is playing TONIGHT at Altones in Jewett City with Mourn the Light, Entierro, Low Moments, and When the Deadbolt Breaks.)
Get yourself some Black Somnia here, follow Eye of Nix on Facebook, and perhaps catch one of their upcoming shows!
10/31/2018 Geno's – Portland, ME
11/01/2018 Chanticleer – Ithaca, NY
11/02/2018 Sugar City – Buffalo, NY
11/03/2018 Prophecy Fest @ Knitting Factory – Brooklyn, NY
11/04/2018 Dusk – Providence, RI
11/09/2018 Highline Bar – Seattle, WA
For more from Alternative Control, find us on Facebook, Twitter, Instagram, Soundcloud, and bandcamp.