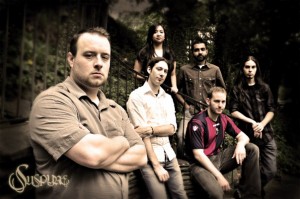 This June, I was presented with the opportunity to interview Gregg Rossetti of the New Jersey progressive band Suspyre (suh – SPY – er).  He had a lot to say about the origins, influences, and writing behind some seriously genre-bending music.
The first track of what was to become Suspyre was pioneered on June 25th, 2001. Gregg had just graduated from high school and was beginning to jam on some of his new compositions along with some former members of the band, including guitarist Rich Skibinsky.  They started to play live shows in 2003, and after a few lineup changes including the addition of vocalist Clay Barton, the band had a solid core.  It began to truly feel "real" to Gregg in 2005 with the release of their first album The Silvery Image, which received a very positive reaction, notably from the progressive metal community.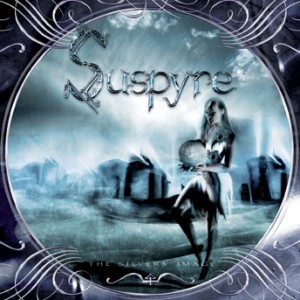 Gregg's musical influences are in constant flux: in the past it was primarily metal, classic rock, and classical, but more and more genres were added to the list over time.  Some more recent inspiration includes Fiona Apple, (old) Genesis, Michael Jackson, and Marilyn Manson.
His list of guitar influences is composed of virtuosos that could easily destroy the known universe with their collective awesomeness, including Guthrie Goven, Steve Vai, Frank Gambale, Allan Holdsworth, John Petrucci, and Kiko Loureiro (who especially impresses Gregg with his range of styles from shred to jazz).  He went on to say that although guitar is his primary instrument, he considers himself a composer first.
As the primary songwriter, Gregg scores the entire album, including vocal lines.  He plays a variety of instruments in addition to the guitar, including saxophone, viola da gamba, and the Chapman stick.  Clay writes his own lyrics, which Gregg will sometimes use as a guidepost for a song's direction.
Things became even more interesting with the 2007 and 2008 releases of A Great Divide and When Time Fades…, the latter of which is a darker affair with an almost frantic feel.  It was the end result of Gregg wanting to write something complex and unique (inspiration for the song "Lighted Endrhyme" — "I'm gonna write something really ridiculous").  Microtonal music was also a big influence on the overall sound of the album; Gregg had been at grad school studying music across a variety of cultures, and he was able to blend these styles into his compositions.
Which brings us to the present – Suspyre's latest effort, the 2012 self-titled release Suspyre.  The concept for the album was largely based on a little chart that Gregg came up with; it ended up looking something like this:
| | |
| --- | --- |
| Chaser | Heavy |
| Tranquility and Stress | Thrash |
| The Divided Son | Groove |
| Still Bending the Violet | Dad-Rock |
| The Fire Dancer | Power |
| Cancún | Chill |
| Shades… | Noise |
| The Cycle | Rock |
| The Whispers Never Written | Dark |
| The Man Made of Stone | Epic |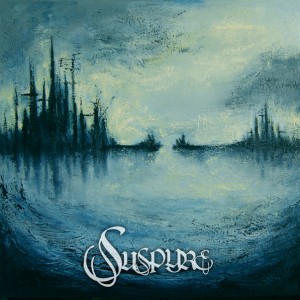 The composition as a whole was built around the progression through a series of one-word feelings or themes.  It's an album that you could liken to a Mozart symphony in contrast to the baroque mindset of When Time Fades… – the songs on Suspyre are by no means simple, but the idea was to make it less reliant on huge orchestra parts and overdubs.  They certainly exist (notably in the closing soundscape "The Man Made of Stone"), but the album is more organic and playable in a live situation.  Gregg got some relief from tracking drums as drummer Gabe Marshall got more involved in writing beats.  He also got a few basslines from Sam Bhoot, who was a contributor to the shreddy 2nd track, "Tranquility and Stress."   April Sese throws a tasteful dose of both ambient and lead keys into the mix, and Andrew Distabile provided additional guitar support, including a solo in The Man Made of Stone.
While family and job obligations keep Suspyre close to home, they play plenty of shows in the area.  They recently shared the stage with Rhapsody of Fire at NYC's Gramercy Theater, and continue to pursue local gigs.
Suspyre is difficult to classify.  They're certainly a band that eclipses a huge part of the musical spectrum, including metal, but their style is also often more like a conductor-led orchestra.  With the yin of When Time Fades… to the yang of Suspyre, the future of the band's releases looks very bright.
Keep an eye on their facebook page for upcoming shows: http://www.facebook.com/Suspyre
And check out their store for music and merch: http://suspyre.vstore.ca