There may be some far-flung bands performing, but at its core the New England Stoner and Doom Festival is all about…  Wait for it…. New England.  The fest will be held May 15th-17 at Altones in Jewett City, CT with a prefest party May 14th at 33 Golden Street in New London, CT.  Here are the bands that will put the Yankee in your doodle:
Already Announced….
New Announcements….
Weekend passes for New England Stoner Doom Fest are available here and include free admission to the pre-party on Thursday 5/14.  Friday headliner and final roster announcements coming soon.  Note that there are ZERO ticket fees and free parking for the fest.  Don't forget to join the Facebook event!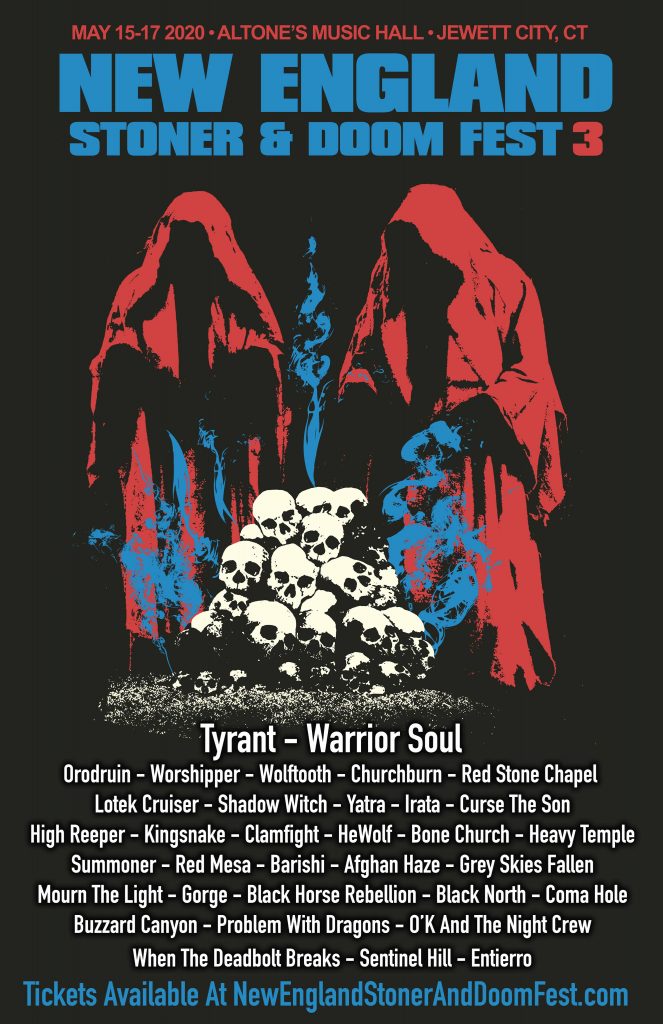 For more from Alternative Control, find us on Facebook, Twitter, Instagram, Soundcloud, and bandcamp.  Join our mailing list here.