Another summer is upon us, and with it more great local and national shows.  On the first day of June, Cherry Street Station in Wallingford kicks things off with Drunk Dan's Summer Shit Show.  The Decibel Magazine Tour is rolling into Toad's Place on 6/4, featuring Cannibal Corpse, Napalm Death, Immolation, and Magrudergrind.  Your favorite blog has an interview coming up with Cannibal Corpse, so stay tuned!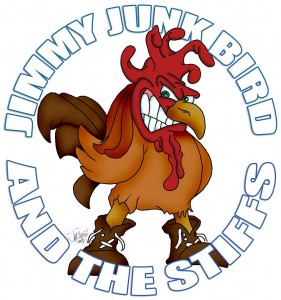 Things get really interesting in late June when Xenosis, Formless, and Replacire perform at Cherry Street 6/19. Toad's will host Opuspalooza 2013 on 6/22, headlined of course by Dead by Wednesday.  The following Saturday, 6/29, Alternative Control is holding a fundraiser at Fiddler's Green in Stamford for our compilation album, with performances by RAIL, Left in the Attic, Burn the Bodies, and Jimmy Junk Bird & The Stiffs.  The comp's track list is a secret until next week, but one of the songs you will definitely hear on there is "The Sword That Could Not Be Broken" by Lyra – preview below!  Or see Lyra live 6/14 at Seaside Tavern in Stamford with Goat Herder and more TBA.
July also is a great month for metal.  Husband-wife noise duo Jucifer return to the state on 7/10, playing the Heirloom Arts Theater in Danbury with support from Dead Empires and Clover.  The Heirloom will also hold the Battle Stag Records Summer Stampede II on 7/27 – buy an advance ticket to the Jucifer show and you'll get free ticket to the Stampede.
And we can't leave out Mayhem Festival at "The Meadows" 7/21!  We're trying to make it up there to see Amon Amarth, who will be releasing their new album Deceiver of the Gods in late June.  Other headliners include Rob Zombie, Five Finger Death Punch, Mastadon, and Children of Bodom.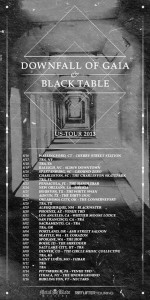 The action continues at Cherry Street throughout the summer.  Cauldron will be there 7/29, supported by Shallow Ground and Crossing Rubicon.  One of Alternative Control's favorite local-ish bands, Black Table, is going on tour with Metal Blade band Downfall of Gaia during August and September – and guess where the tour begins?  At Cherry Street, August 16!
This is only a taste of what's happening in the next few months…  For a more complete list, visit our show listings.  You can also like our Facebook page and follow us on Twitter to stay posted on "br00tal" upcoming events!
And contact us if you would like us to list a show or review a show/album/bar/chicken coop/ice-skating rink.  That's what we do!