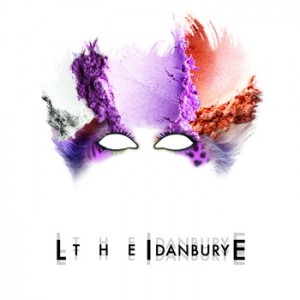 Under his "nom de guitar" The Danbury Lie, composer and multi-instrumentalist Rob Loncto has released his fourth album in less than a year.  Seven cerebral tracks titled ? (yep, ?) take the listener on a nostalgic journey filled with witches, demons, tri-tones, and surprising moments of beauty.
The Danbury Lie's sound is hard to classify, but if I had to sum up ? in a catchphrase, it would be "Blind Melon meets 'Eleanor Rigby.'"  The sixth track, "Onward," even has some synthesized cello, among other unexpected sound effects.  Overall, ? has the same strange edginess as previous Danbury Lie albums, but with more melancholy.  My favorite song is "In Time" – the electric guitar solo and groove are really moving.
? was recorded at UP Recording in Seymour, where engineer Simon Tuozzoli and intern Alan Bisco traded instrumental duties with Loncto on various tracks.  The album art – fittingly, a stylized masquerade mask – was designed by 3D Voices.  You can get a taste of The Danbury Lie's eerie throwback riffs at Loop Lounge in Passaic, New Jersey on March 30th, and Alternative Control will keep you posted on shows closer to home.  You can also find The Danbury Lie on Facebook, Twitter, and Bandcamp.  Enjoy!