It feels good when any band entrusts this humble blog to premiere any track, but to share the FIRST single from the FIRST EP from an up-and-coming band in Alternative Control's home state… It gives Ye Olde Editor that warm and gushy "heavy metal saved COVID Christmas" feeling.
And if one song is going to save COVID Christmas, it might just be "Seeking My Own Sun" by Svn.Seeker off their upcoming EP Means to an End (due out February 4, 2021). This melodic death metal band formed in late 2017, headed by ex-Archaic Decapitator guitarist (and illustrious AltCtrl columnist) Nikita Khrenov.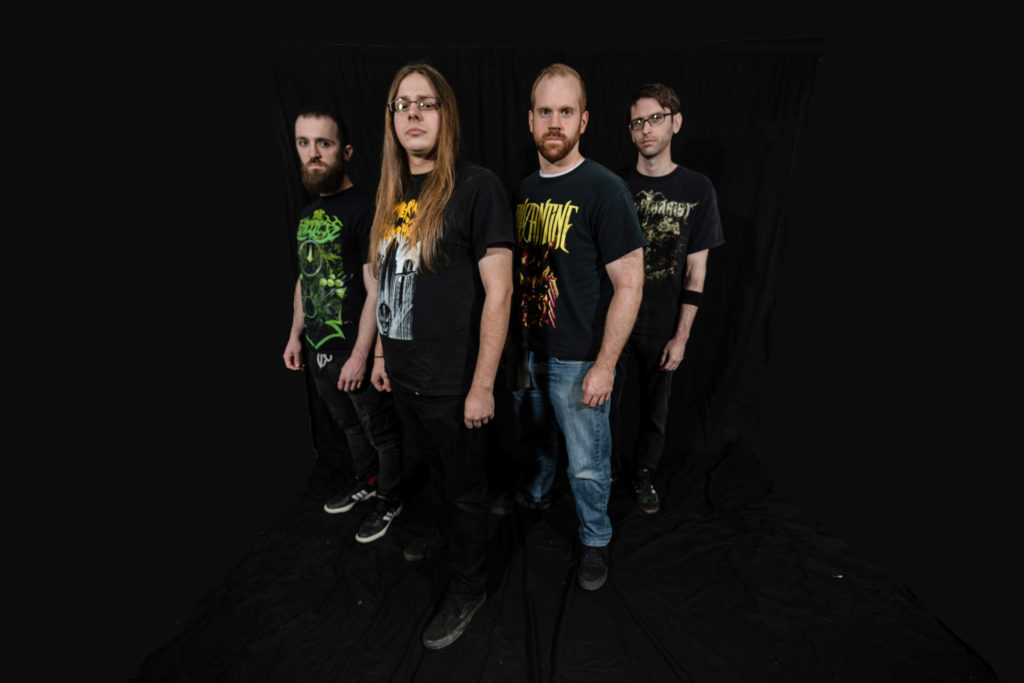 With no shows to be played in 2020, the band spent some quality time at Studio Wormwood with "Black Metal" Dave Kaminsky honing their EP. Comprised of a synth intro followed by four blistering, fist-in-the-air slices of melodeath at it's finest, this debut is sure to make a strong mark on The Scene. Means to an End revolves around themes of death, but I can't help hearing some notes of redemption in there as well — after all, aren't we always looking towards the dawn?
Without further ado, enjoy the unveiling of "Seeking My Own Sun" below!
From the PR Wire:
Connecticut Melodic Death Metal newcomers Svn.Seeker announces the release of their debut EP Means to an End on CD and digital platforms on February 4, 2021.
Svn.Seeker was formed in late 2017 by guitarist Nikita Khrenov and a group of old friends in central Connecticut following a spell of depression and frustration. The band recorded their debut EP Means To An End with Dave Kaminsky at Studio Wormwood (Fires in the Distance, Archaic Decapitator, Bone Church) throughout 2020. Means to an End tackles the concept of death through various ways, culminating in the idea that one's actions in life are what will define them in the end rather than the means of their passing.
Regarding the creation of the EP itself, Nikita says, "Recording with Dave was one of the most enjoyable and eye-opening experiences of my life. The man has a sixth sense for music and really helped us get the absolute best out of every performance. From the get-go he knew exactly what sound we were striving for — it was almost as if he was a full member of the band."
The first single "Seeking my Own Sun" premieres on December 10, 2020 through Alternative Control. "This was the first full song I wrote for the band. I was in a very dark place at the time and this song discusses some issues I was struggling with," Nikita says.
Means to an End features album art by album art by Caelan Stokkermans. It will be available on digipak CD, for digital download via Bandcamp, and on all major streaming platforms on February 4, 2021. Pre-orders begin on December 10, 2020 via Bandcamp.
---
Svn.Seeker Lineup:
Nikita Khrenov: Guitar, Vocals, Synths.
Rob "OB" Lembo: Bass, Backing Vocals
Geoff Chance: Guitar
Pat Conaty: Drums
Links:
Contact: [email protected]
Purchase: https://svnseeker.bandcamp.com/
Facebook: https://www.facebook.com/svn.seeker.metal
Instagram: https://www.instagram.com/svn.seeker/
Twitter: https://twitter.com/svn_seeker
---
Review copy and band photo courtesy of Svn.Seeker. For more from Alternative Control, find us on Facebook, Twitter, Instagram, Soundcloud, and bandcamp. Plus, follow our 2020 coverage playlist on Spotify!
Enjoying our content? Support the site on Ko-fi and Patreon!