My friend Julie and I were delighted to attend the Greenwich Wine and Food Festival this Saturday.  By four o'clock, we were both in food-coma heaven after sampling the most delicious of what New Haven, Fairfield, and Westchester County restaurants had to offer.  Here are some of the highlights from our day:
BEST BITES
Noma Social's chorizo croquette with watermelon and feta salad was the first sample I tried, and my  favorite of the day.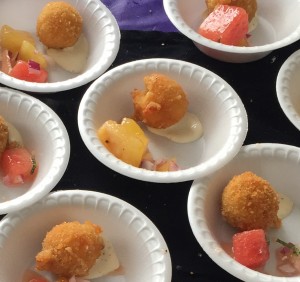 The Greenwich Cheese Company was amazing!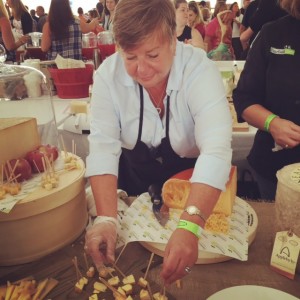 Also, Parallel Post's hanger steak with chimichurri sauce gets an honorable mention for being Julie's favorite.
BEST BEER
Oxford, CT's Black Hog Brewing was the only beer aside from Stella Artois available in the Main Tent — and thank goodness for them!  I had to sample the Granola Brown Ale at least five times.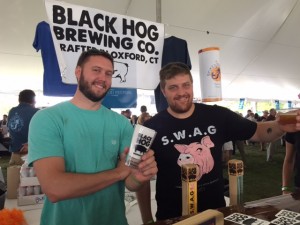 BEST 'STACHE
Also winning for Best Bandana, with his companion taking the prize for Coolest Drink Garnish.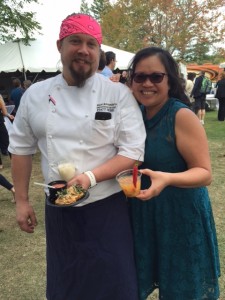 BEST MERMAID CAKE
Sweet Lisa's Exquisite Cakes of Greenwich may have made the only mermaid cake — but it was definitely the best.
BEST COMIC
Celeb chef Alex Guarnaschelli had the crowd cracking up during her cooking demo.  Apparently, hungry eight-year-olds can make you cook a pork chop in five minutes.  And if you think Alex is mean on Chopped, this demo showed that she's actually holding back her biting sense of humor.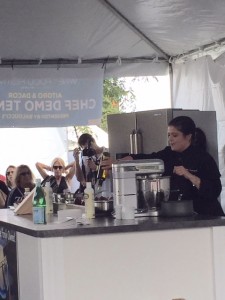 BEST GLASSES
Chef, restaurateur, and Chopped judge Geoffrey Zakarian looked dapper in his trademark frames, tie, and jacket.  And he was more than happy to pose with with fanny-packed members of the press!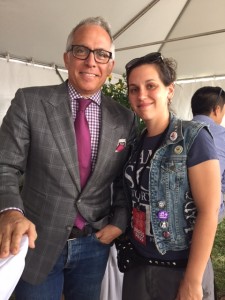 Check out our Facebook album for the rest of our GWFF action!
For more from Julie on Connecticut's arts and entertainment scene, follow her on Twitter at @CTGirlAboutTown.  And for more from Alternative Control, like us on Facebook or follow on Twitter and Instagram at @AltCtrlCT!