Saturday December 19th, get your buns down to Seaside Tavern in Stamford to watch the Democratic Primary Debate!  It's no secret who we're rooting for… From live music to voter registration and even a Bernie photo booth, this event truly has something for everyone!
The main event, the democratic debate, will be projected on the big screen and through a premium sound system.  You can also relax in our debate lounge for a more intimate viewing experience. Pre-debate talent includes singer/songwriter Seth Adam and jazz musicians The Trautmann Trio. Post-debate acts include local rock bands Forgetting Fame, Crown Colony and Headgun, along with local hip-hop group d_Cyphernauts. The entire event will be emceed by comedian Darren Williams, Kenan Weaver and DJ Rob Krush. Democrats, Republicans, Independents, Greens, Working Families Party, Tea Party, Libertarian and/or Anarchists are welcome! Bring your family and friends!
Have questions about the primary or your voter registration? Need to change your party or update your address? Not sure what your current registration status is? We've got you covered with a CT voting expert on site to help you and your friends get ready for the April 26th primary.
Want to volunteer to help Bernie Sanders? You will be able to sign up for and get more information about a variety of local volunteer events that will allow you to engage in the political process and show your support for Bernie.
Remember that Bernie isn't taking any big money.  He does not have a massive political machine behind him running ads, nor does he take corporate donations.  He has us.  It is what we do that will define whether or not he wins the nomination.  This is a unique and empowering opportunity to truly be an effective part of a massive movement to take back our country.
Together, let's prove that we are more powerful than money, louder than the mainstream media, and more active than any traditional political machine.  In the words of Killer Mike, "Stay encouraged. Stay invigorated. Stay bold. Stay counteracting bull**** at every turn. Make sure that wherever you go, you take the name, the idea, the philosophy, and the ideology of Bernie Sanders there. And you make sure that when you leave, they are on fire because they felt the Bern!"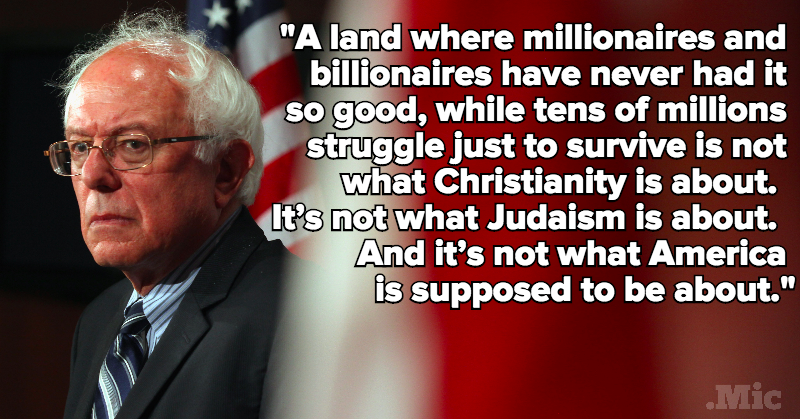 Date: Saturday December 19th
Place: Seaside Tavern, 891 Cove Road, Stamford, CT
Time: ABC airs the debate at 8pm PM ET. We gather at 5:30 PM for food, drinks, conversation, volunteer signup, voter registration and live music.
Parking: next to building, across the street and on street parking.
Hosts: Nina Sherwood, Chris Yerinides, Darren Williams, Sean Tarantino, DJ Rob Krush & Kenan Weaver
Food & Drink: All available for purchase. Food and drink specials will be running throughout the night.