I hope you all didn't think Jessie was insinuating I was a beer connoisseur; I know a thing or two but I wouldn't say I'm a connoisseur, mainly because I'm too biased against certain types of beers. But everything's relative I guess, so ok I'll take it.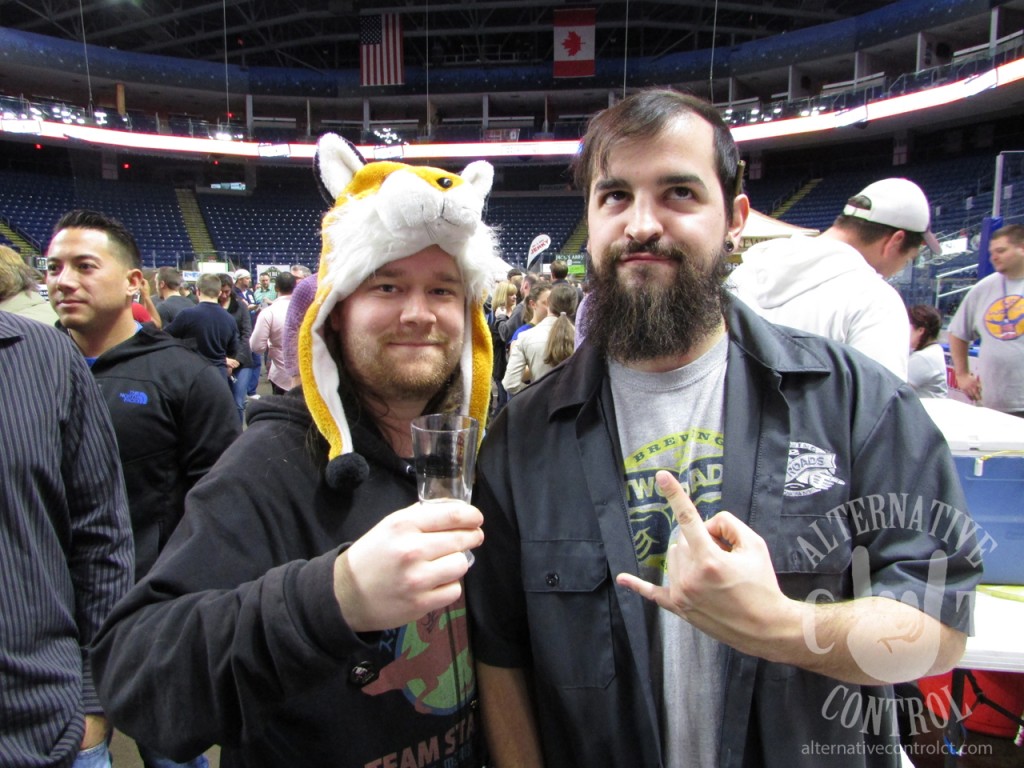 This past weekend was the 2nd annual Beer Conn at the Webster Bank Arena in Bridgeport, CT. The event was again put on by Starfish Junction Productions, who were nice enough to invite us back. Let me start by listing a couple of the things, aside from all the great local breweries in the area, that make Beer Conn great:
It's indoors, so weather is not a factor
It offers 2 sessions, which really cuts down on the crowd congestion without limiting how many can attend
It's conveniently located by a train station
Indoor bathrooms with no lines!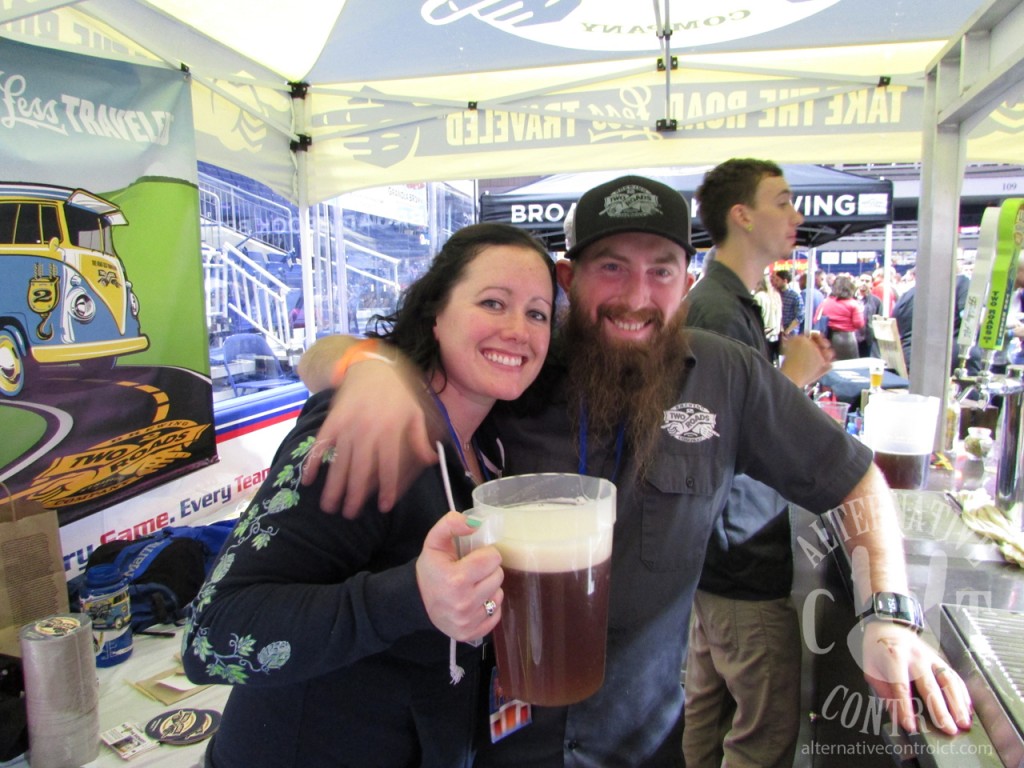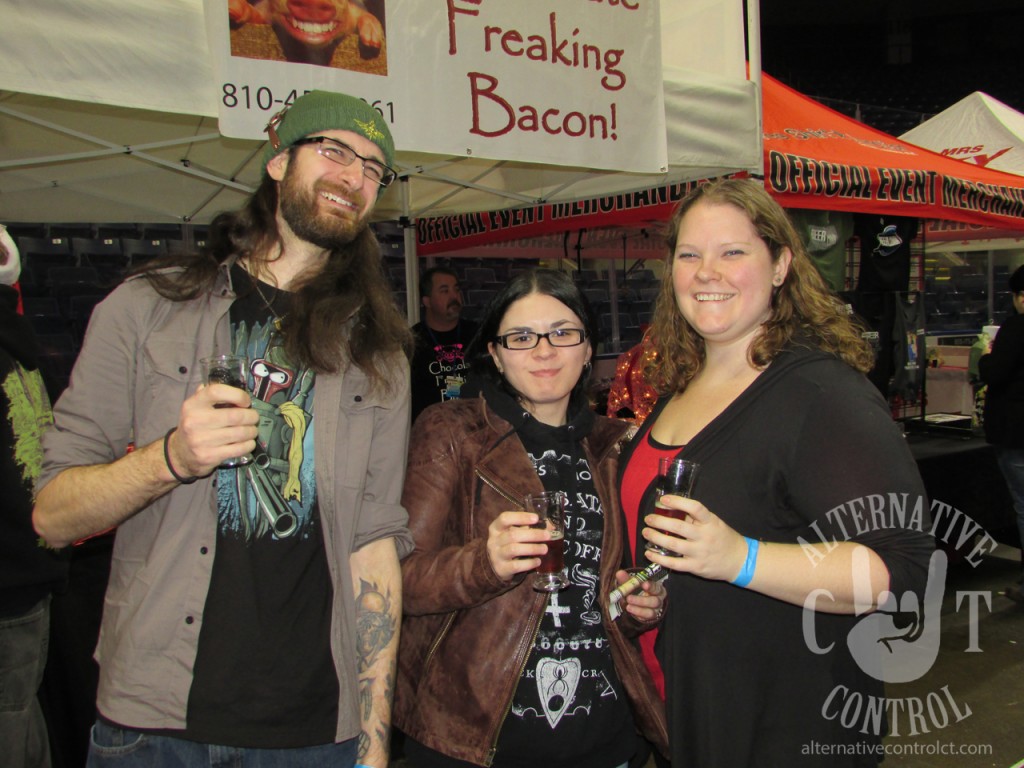 Ok that should keep the sponsors happy, now let's get to the beers. And as always, be sure to check out our full photo gallery from the event on Facebook.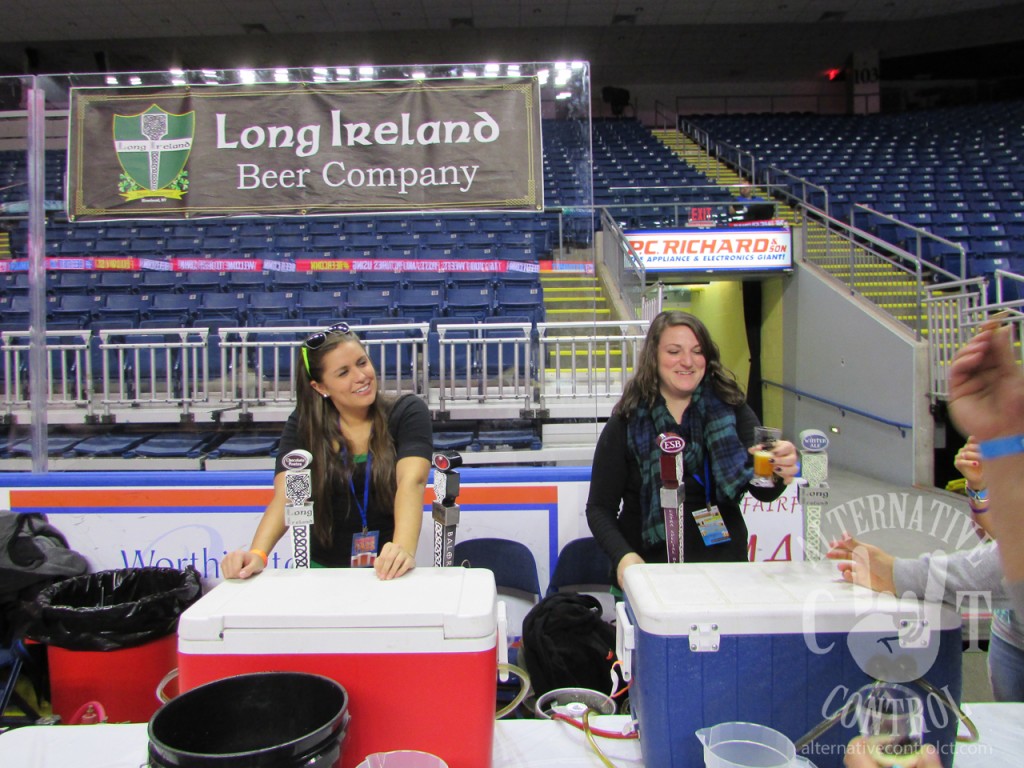 Long Ireland is a usual suspect, but this is the first time I have tried this beer, and any IPA from them for that matter. It had a great hop flavor without too much bitterness, I'm going to keep an eye out if this is bottled and distributed.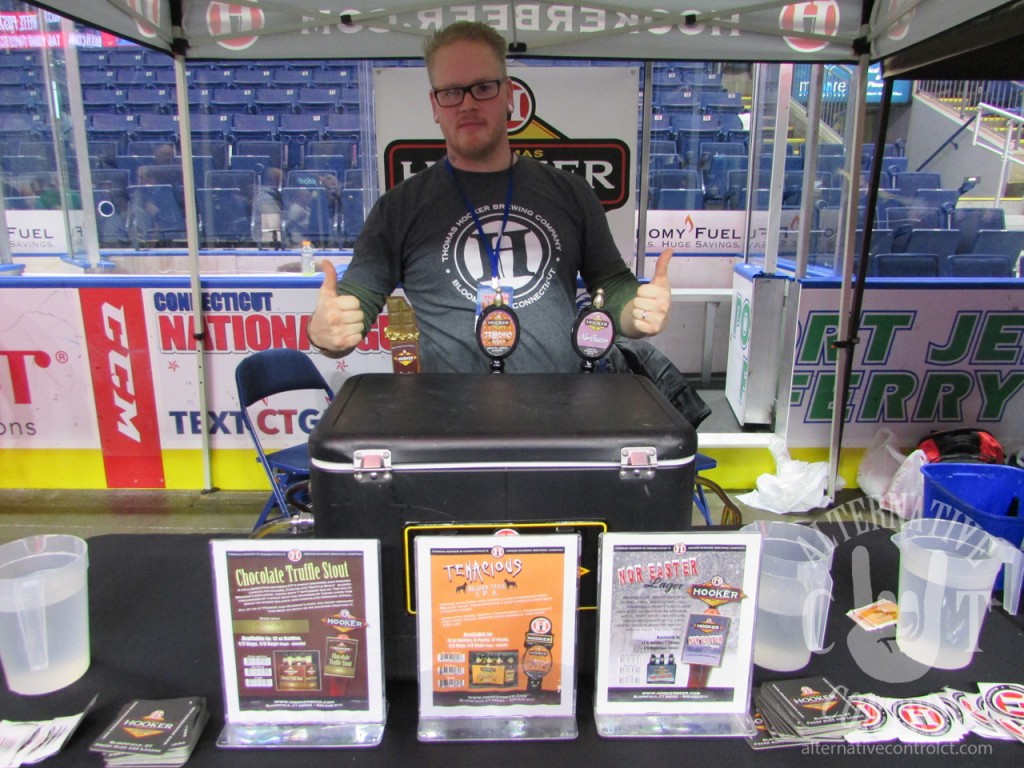 Thomas Hooker is another brewery I am no stranger to yet have not really seen any IPA offerings from in the past. This brew was notably Belgian, with a nice yeastiness and wheat flavor rounding out the hoppiness.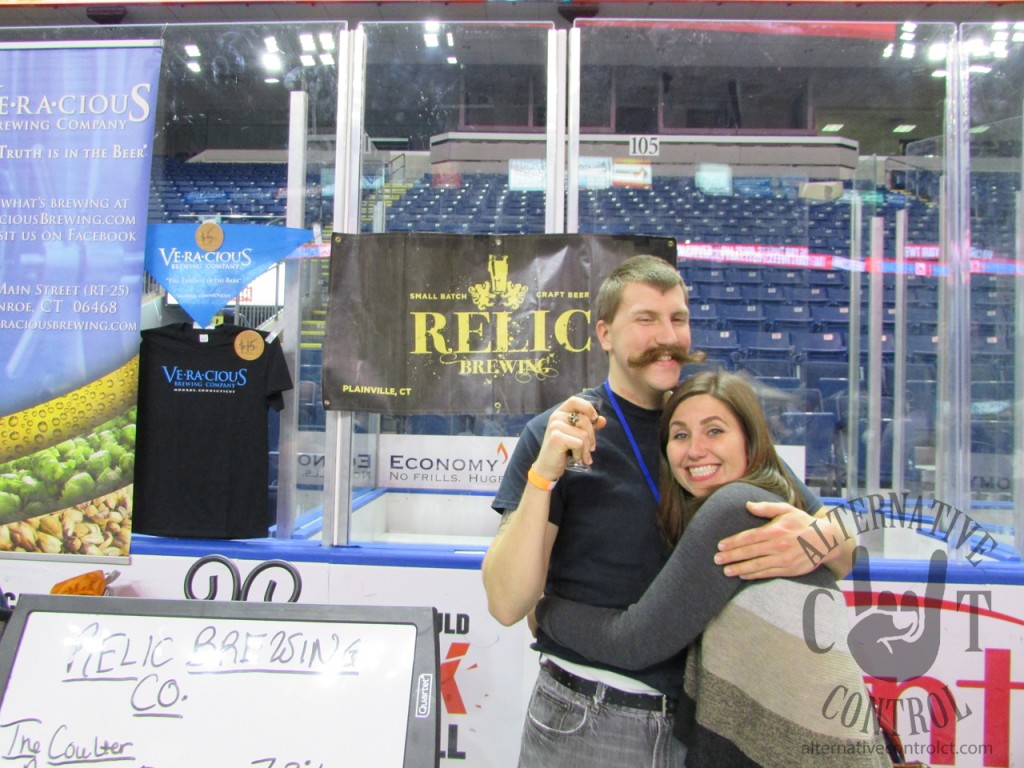 In case you haven't noticed the trend, I'm a big IPA fan. Hence the bias I mentioned earlier. Relic's The Coulter was another new IPA that I enjoyed, having a good balance between the malt and hop flavors. I was also intrigued by the name thinking it was named after a political commentator, but it's actually named after a sharp farm tool used in plowing.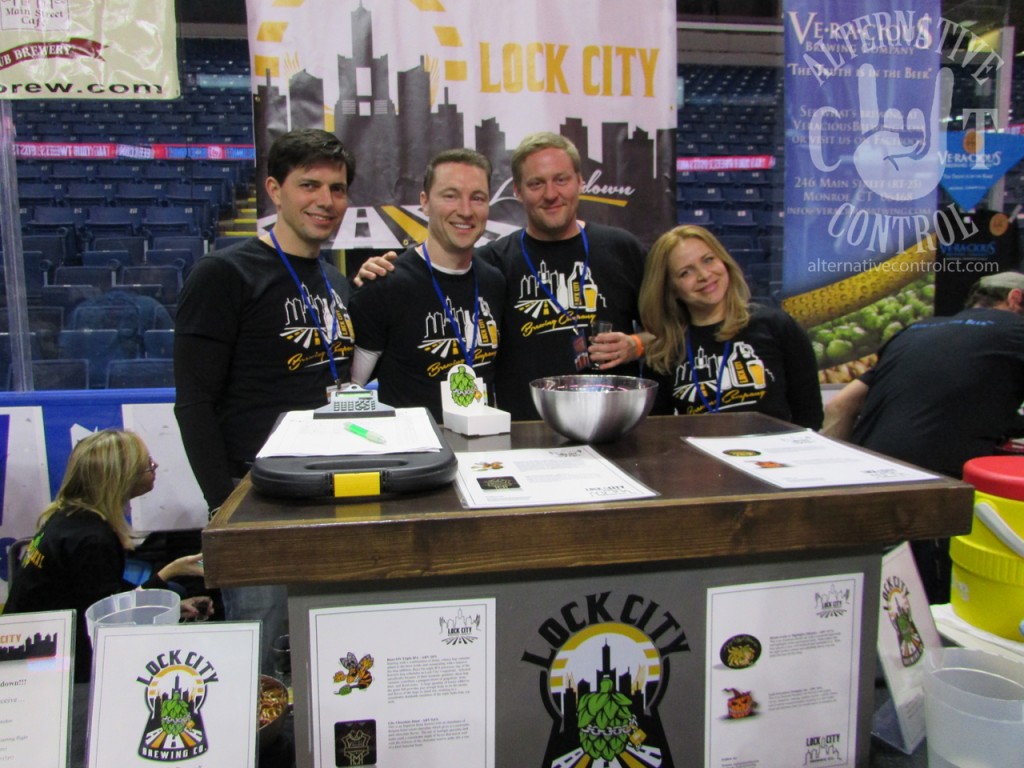 Being from Stamford news of a new brewery there would excite me, so I was eager to meet this group. Lock City Brewery, a nanobrewery, is currently in the process of graduating to microbrewery status and is acquiring a public location in Stamford to brew and be open to the public. Their Buzz-On Triple IPA tasted great to me so I have a lot of hope for what will come out of their expansion, and don't be surprised if you start hearing more about them in the future from Alternative Control…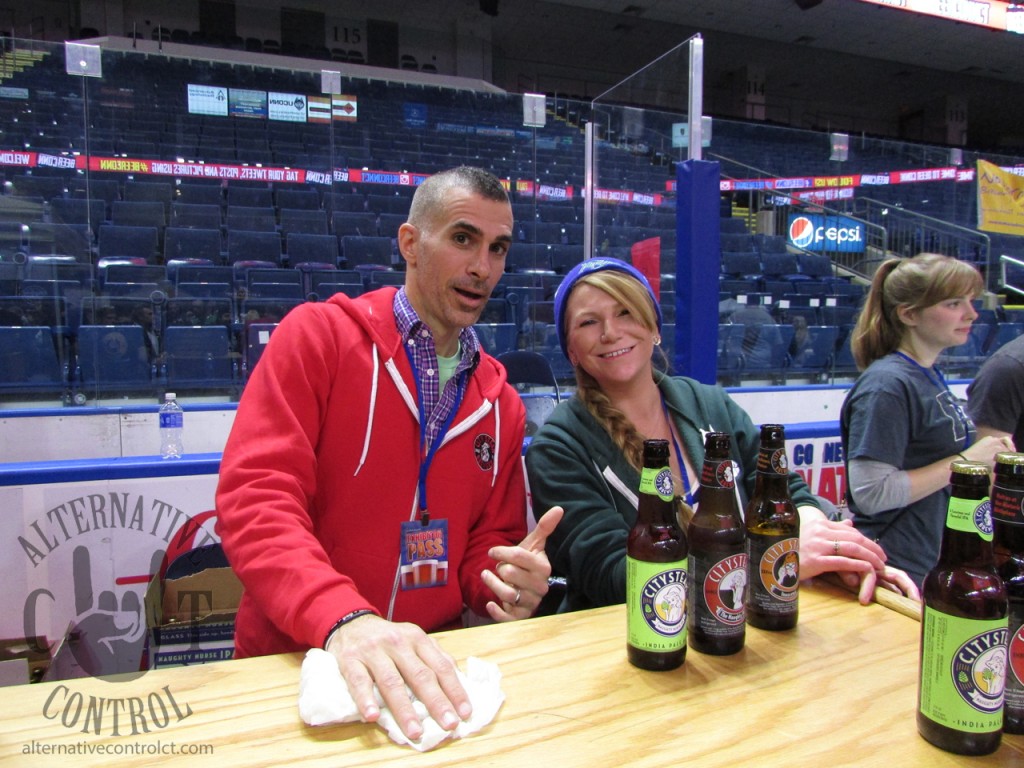 City Stream Brewery and Restaurant is located in Hartford, CT and serves upscale casual cuisine (read: high quality bar food). I haven't been, but the picture of the food on the site look amazing. I have had 3 different IPAs from them, all of which I approve of. One I tasted here, and two I had the other night at The Ridgefield Playhouse.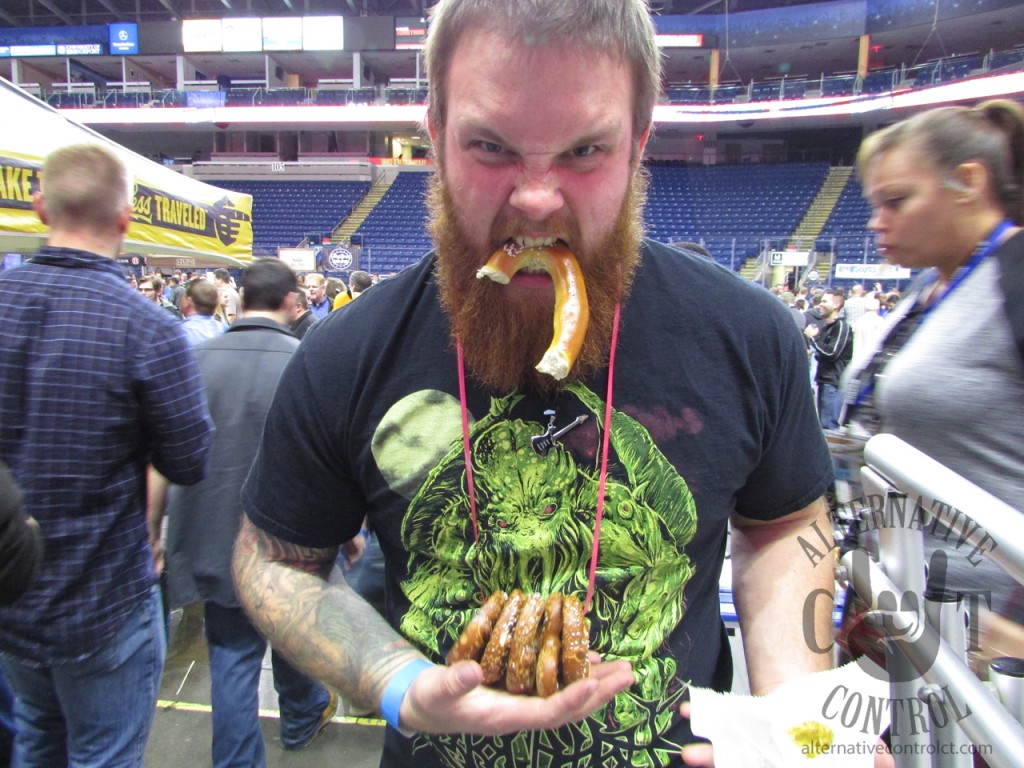 Again, another formerly IPA-less brewery brought me a surprise with Big Mamie, an American Pale Ale (APA). By far the hoppiest offering I have had from Narragansett.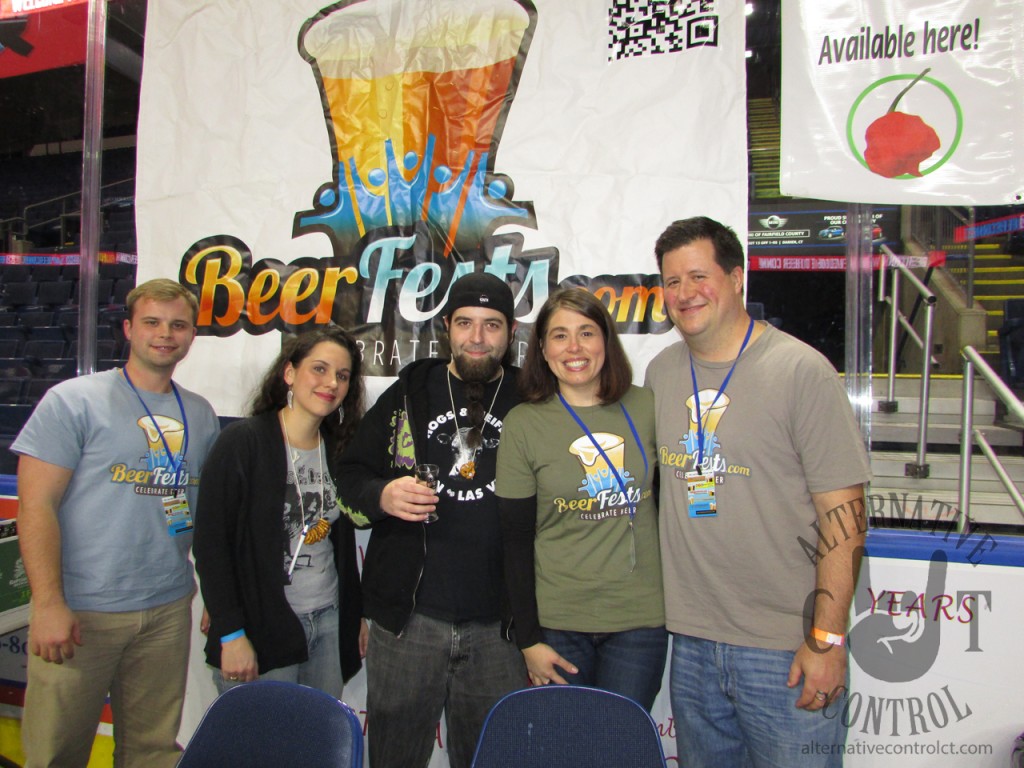 Also in attendance were the folks at BeerFests.com, who do a great deal of online ticket sales for events like these (but not for Beer Conn, due to the venues contractual obligations with Ticketmaster). Join their mailing list for updates on the newest events as they are announced.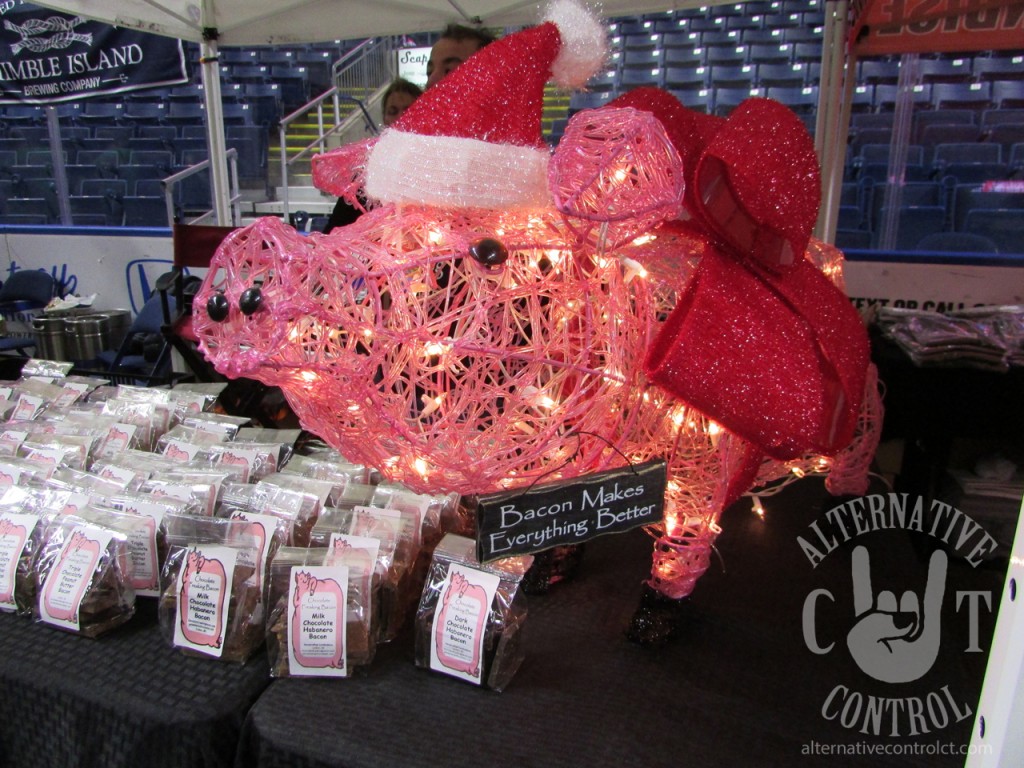 There's something about beer festivals where chocolate and pig products always follow. Hadn't seen these guys before, they were offering different flavors of chocolate with tiny delicious bacon pieces hidden within them. We picked up 3 flavors: habañero, peanut butter and white chocolate, all great.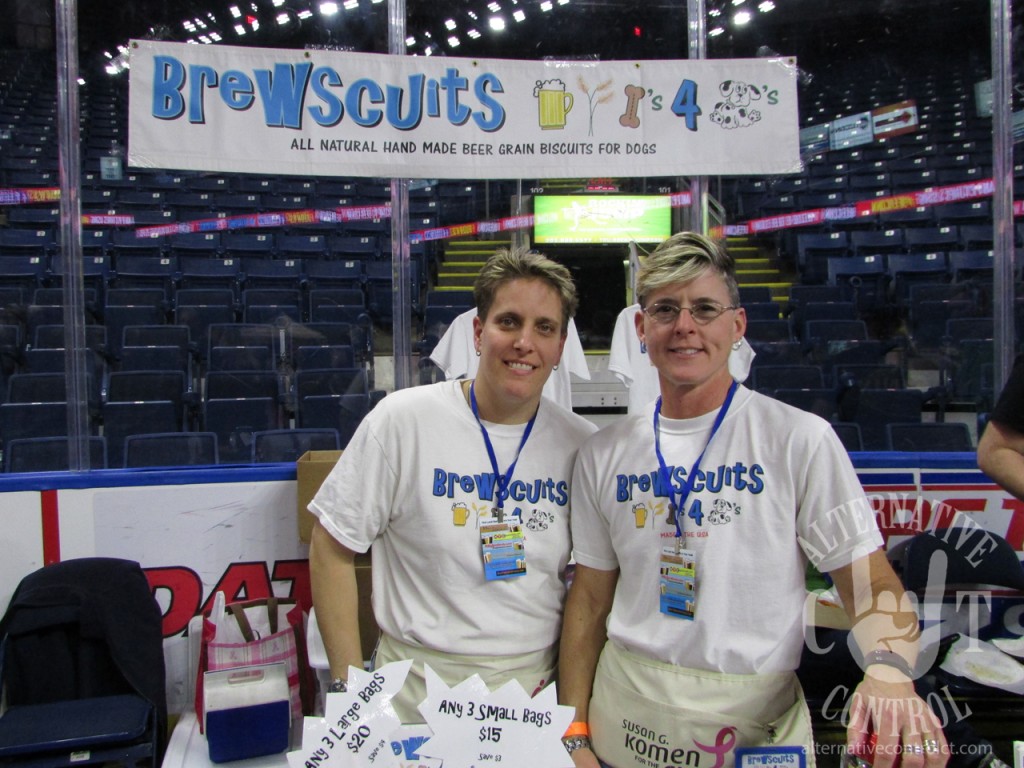 What happens when you're a home brewer, leave all your spent grains outside, and then awaken to find your dog ate and loved them? That's obviously a cue to start making and selling dog treats using conveniently sourced ingredients. And don't worry about your puppy getting sloshy, there's no alcohol or beer in the spent grains, just nutrition. When I saw the jar of treats labeled "Growler" I couldn't resist the pun and now it's sitting in my dog's stocking.
And that just scratches the surface of all that was there. Check out our full photo gallery on Facebook for more of what we experienced there. And for the non-connoisseur's take on the event check out Jessie May's write up. Hope to see you at the next one!
For more from Alternative Control, like us on Facebook or follow on Twitter and Instagram at @AltCtrlCT!
And to stay updated on all Connecticut beer events, visit CTBeer.com and register your email address at BeerFests.com.
Alternative Control received two media passes to cover this event. All opinions are our own.