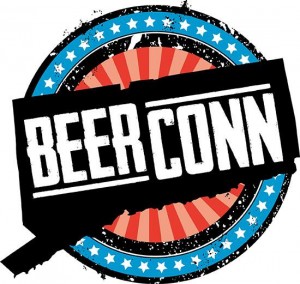 "I remember the time before I knew what craft beer was. I remember when the first friends of mine got into it and I didn't get it. I remember the day I got over Sam Adams. Eventually the craft beer wave got big enough and it swept me in too. Craft beer is delicious, and is something you will never get out of a mass produced Coors, Bud, or Heineken. I'm really glad more breweries are popping up and events like this are happening." — Alternative Control writer Johnny Pluckman, reflecting on last year's trip to BEER CONN
Saturday December 12th, BEER CONN will roll into Bridgeport's Webster Bank Arena for the second year in a row.  Hosted by Starfish Junction Productions, the beer-tasting event will feature over 50 local and not-so-local breweries.  Here are a few that piqued my interest:
Lock City Brewing — Stamford, CT — a "nano brewery" that I've never heard of… In my own hometown!  How can this be?!  I have to try it.
No Worries Brewing — Hamden, CT — advertising itself as one of Connecticut's newest breweries, No Worries has beer with names like "Hakuna Matata" and "Bacon Buttercup."  Curiosity kindled…
Black Hog Brewing — Oxford, CT — I'm a big fan of their Granola Brown Ale and I just saw that they came out with a stout.  Let's hope they have samples of it at BEER CONN!
There will be two sessions this year: 12:30-4:00pm or 5:30-9:00pm.  Advance tickets are $35 plus taxes and fees, available through Ticketmaster or the event website.  Tickets will be $45 plus taxes and fees on the day of the event, if they're not sold out.
The Webster Bank Arena is located at 600 Main Street, Bridgeport, CT — a perfect location for a beer fest, as it's only two blocks from the train station.  Happy drinking!
To stay updated on BEER CONN news, find them on Facebook, Twitter, and Instagram.  And for more from Alternative Control, like us on Facebook or follow on Twitter and Instagram at @AltCtrlCT!