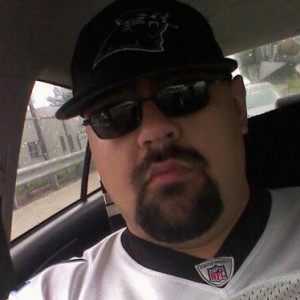 By Carlos B. Rich
Looking for work in this economy can be a full time job in itself. Some people look for the traditional nine to five grind so they can have their evenings and weekends free to spend with friends and family. However, some people may not be so lucky. Perhaps evenings and weekends are the only jobs available. Maybe two jobs are what's necessary to make ends meet. Or as the Kenny Chesney song "Shift Work" goes, some people "work seven to three, three to eleven, eleven to seven." Well, I've got another number for you: Five.
If you have any discernible talent or skill, five may be all you need to start up your own home based business on the website Fiverr.com. Now, this article is not here to promote or discredit the site or the benefits of running your own business from home. I'm not here selling get rich quick schemes because let's face it, there's nothing fast about making money five dollars at a time (four dollars actually, the site keeps a buck for their troubles) but for the truly ambitious, hungry, and just plain tired of being broke, Fiverr.com has offered this author a means of staying creative, making a few dollars and meeting some fascinating people all over the world.
I was told about Fiverr by a good friend of mine. He is in the midst of shedding the doldrums of his nine to five to start up his own social media consulting firm. Enter Fiverr.com. He saw a segment on Comedy Central's Tosh.O where the acerbic host paid some willing entrepreneurs five dollars to essentially humiliate themselves for our viewing pleasure. Fiverr is much more than girls in bikinis hula hooping while saying whatever you want or middle aged men singing Happy Birthday in Welsh while wearing a thong and wooly hat (wish I made those up but they are real Fiverr gigs). Fiverr offers gigs for graphic design, video editing, photo shopping, cartoons and caricatures, voice over work, marketing tools, resumes, cover letters, custom backgrounds for your Twitter or YouTube, business plans and yes, even writing articles. I opted to personally pen this. Sure there are a lot of fun gigs and some extremely bizarre ones as well but if you can search through the weirdos and wackos, there is at it's a core a great money making opportunity.
Take my gigs for example. I will create a video slideshow using your Facebook photos, I will make a yoga or reiki relaxation or meditation CD for you, I will voice over any page of any novel and, my favorite, I will karaoke rap "Baby Got Back" to include anyone's name within the lyrics (when in Rome…). Admittedly, I haven't been rapping a lot of Fiverrs into my bank account but my video editing gigs and relaxation CDs are selling. I haven't quit my job yet, mind you, but it has been a fun experience and not at all time consuming. I believe that is the key to Fiverr and making money: doing something that doesn't take up all of your time or selling items you've created and can easily ship out.
An example of the latter would be my aforementioned buddy. In an effort to better his future social media consulting business, he has created several eBooks ranging in topics from learning SEO (search engine optimization) to utilizing various sites to their utmost like Facebook or Pinterest. When a gig order comes thru, he simply emails the file to the client, asks for a positive review and cha-ching! A Fiverr for his troubles.
Are you asking yourself, what the hell am I going to do with a few Fiverrs? Pay off my mortgage? Send the kids to college? Keep my mistress quiet about our bastard lovechild? Probably not. But to the enterprising folks out there, using the small fortune you have amassed, the Fiverrs go a long way in creating business logos for yourself, getting likes on your Facebook page, customer testimonials, or creating videos to promote your business that you don't have the skill, time or software to produce yourself. It's amazing what people will do for five dollars but it's more amazing what you can do with five dollars to help yourself out of the hole of working for the Man and starting on the path to your own financial gain.
Even as a part time lark, Fiverr has helped me create a larger portfolio, think outside of the box in regards to self promotion and allowed me to work with people all over the world. Two of my videos are being used by a self help guru and a male model in Australia! I even had a hand in helping a retired school teacher in Norway sell his travel books as well as helping a young woman find a home for her foster dog Chip. SO you can count the benefits of a few extra bucks in your pocket or the sheer joy and experience of meeting and helping total strangers all over the world while making money in the process.
The beauty part about this site is anyone and everyone can have a gig on Fiver. It doesn't matter what your talent or skills are, you can create something that people want, what people need or what makes people laugh. From the silly to strange, the practical and professional, it's a cool site to check out to help grow your business…or just pay a guy five bucks to watch him eat 50 worms. Have fun!