Longtime AltCtrl readers will know that I'm obsessed with thrift store and consignment shopping, and I'm always looking for a new place to check out.  In that vein, Savers of Orange, CT is my latest go-to for clothes and tchotchkes.
Coincidentally, the blog ran an article about the Savers in Brookfield all the way back in 2012.  Allie McConnell wrote, "The Savers chain of thrift stores was founded in 1954 by William O. Ellison in San Francisco, California. Ellison's grandfather and great-uncle, Ben and Orlo Ellison, had been instrumental in setting up the Salvation Army's thrift store operations in the 1930s and 40s, according to Savers' website. The chain is still privately owned by Ellison's son, Tom Ellison, and a private equity firm.  […]  Savers stores partner with local non-profit organizations to by paying the organization in exchange for donated goods. Savers stores also sell new closeout items in addition to secondhand donated items."
Wikipedia tells me that number of Savers locations in the United States, Canada, and Australia has grown to 315.  It's up for debate whether Savers' charitable contributions are in line with their profits, but that's not what we're here to talk about.  We're here to talk about deals!  Here are my tips to make the most of your visit to your local Savers….
Bring a donation with you.  The attendant collecting donations gave me a coupon for 20% off my shopping trip.  Cha-ching!  I'm not sure if this happens every time — I've donated there before and there was no attendant, so no coupon — but it can't hurt.
Shop for seasonal items at the end of the season.  Christmas items were marked down 75%, so I grabbed some fun holiday-wear and goodies.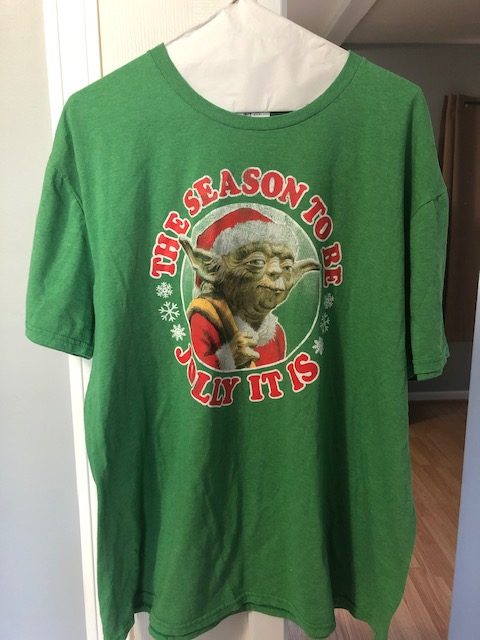 Check the brands.  Items from stores like Gap or J. Crew may be priced a little higher, but they will generally last longer than clothes from Old Navy, Target, etc.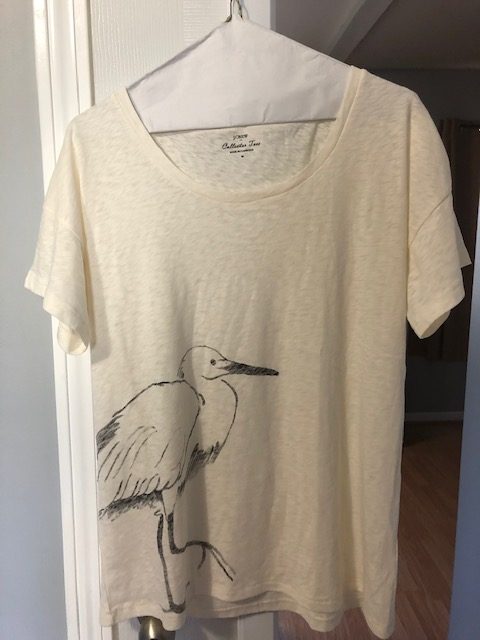 Wash before wearing.  This probably goes without saying, but you never know…
My total haul, for $46:
Three long-sleeved shirts
Six tees
A yard of Christmas fabric
One pack of shoe liner socks (NOT USED!  NEW in the package!  lol)
Several years worth of Christmas cards (I exhausted my stash this year)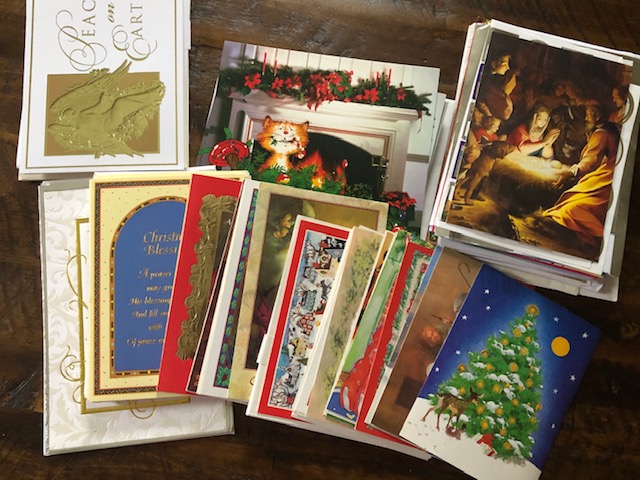 Now I just have to clean out my closet so I can fit all my new stuff!  Looks like I'll have to bring some more donations to Savers…..  🙂
Want some more thrifting tips?  Read Thrift Store Shopping Tips and Tricks, Goodwill Edition!
For more from Alternative Control, find us on Facebook, Twitter, Instagram, Soundcloud, and bandcamp.