Florida band Winter Calling released their debut full-length As Darkness Falls this March to much critical acclaim in the blog-o-sphere.  Warranted?  Let's have a listen: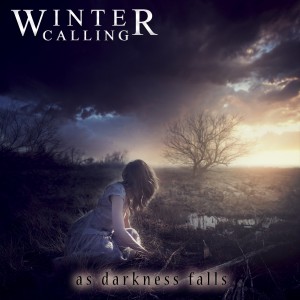 With the cinematic scope and excellent recording quality of their songs, it's impressive that Winter Calling formed less than two years ago.  Pros or not, to put out a full-length album of this caliber in such a short time shows commendable dedication to the craft.  Each song is a journey through a range of emotions — from hopeless to triumphant and back again, expressed through dramatic arrangements rather than instrumental masturbation.  The lyrics are trite at times, but there's definitely something here for prog metal fans.  If you enjoy Queensryche, Dream Theater — or for AltCtrl regular readers, Calatrilloz or The Shape — check out Winter Calling.  You can find them on Facebook, Soundcloud, YouTube, and the web.  Their music is available for purchase here.
This post was sponsored by Independent Music Promotions.  All opinions are our own.