There's no doubt that some of my greater achievements and most dismal disappointments occurred during the last 365 days. One of my fondest moments in over a decade of performing took place at Cherry Street with Last In Line, paying tribute to Dio with some of my very best friends, and in the doing donating heartily to a cancer fund in the metal legend's name. Conversely, I also parted ways with another handful of good friends, and no longer enjoy the privilege of performing with Lyra. There was plenty to celebrate and much to lament. This is my effort to exercise my enjoyment and exorcise the demons. This is the grilling of the calendar year, MMXIII.
First, I'll borrow from our Esteemed Editor Jessie May and the Headbanging Hostess herself Vanessa, and offer my nod to a few of their year's best.
Best Special Event: Farquharson Fund V
While I loved nothing more in 2013 than the aforementioned Chords For a Cure, I can't award an event that I took part in with this prestigious blessing. Another special event for a great cause took place at Cherry St Station, a TWO-day festival featuring the cream of CT's crop playing alongside out-of-state friends. And all to give to the Scott Farquharson Fund, named for a member of our metal community who passed away in 2008. 13 bands in total. Incredible effort by all involved.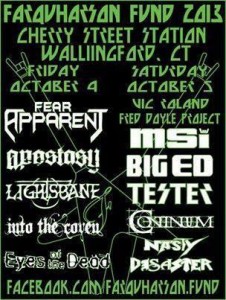 Best Headbanging Hair: David Legenhausen
Maybe this is my way to dig at him for cutting his luscious locks… Why'd you do it, Dave? He DID have a great mane for part of 2013.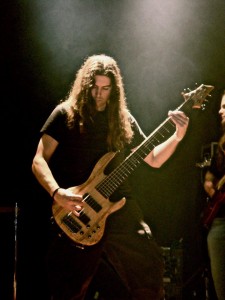 Best Compilation CD: Quality Control Volume 1
Yeah, I said it! This is a deliberate conflict of interests. But let's acknowledge all the work everyone put into the 15 CT compilations that came out, from Kali Ma's two-disc offering, to Bill Klopfer's heartfelt ode to CT Metal, to our Esteemed Editor's genre-defying platform. Love to see the Scene hard at work together!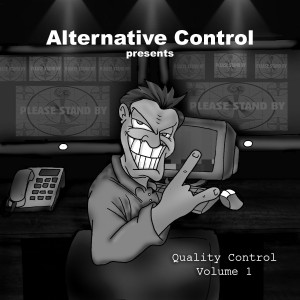 Best Music Video: "Goblin Death March" by ORCumentary
It's no secret that I enjoy the music, and the subject matter, and the boldness of Orc Adams playing metal by himself. But this video? A throwback to 8-bit gaming that features the titular orcs slaying the deceitful goblins. Have you ever seen a sexy orcish princess? Be ready.
Most Triumphant Debut: Snooty Garland
My favorite new band in Connecticut is also the horniest. Between the soulful, sultry songstress Lady Elizabeth, the outright flawless rhythm section, groovy guitar work from staunch Scene supporter Mark Lyon, and a phenomenal horn section (who has a horn section, locally?!?), this act has more talent than the entire All-Star Game and Pro Bowl put together. An absolute must-see for any music lover; catch them before they're famous.
Drastic Lineup Change for the Better: Nightbitch
I wasn't able to divulge this information in my review of their EP, and I hadn't seen it in action. But I can now attest that not only has frontman Christopher Beaudette stepped out from behind the drumkit, he has added Hammond organ to the already-old-school smut-rock metal of Nightbitch. Their covers of Deep Purple and Blue Oyster Cult are now even more appropriate, and both new and old original material incorporates the organ tastefully and capably. Heh, tasteful organ. The new drummer's great too! While I loved Chris' plodding, emphatic drumming, it allows a freedom to not only put on a more dynamic show but also reach into a deeper well of genres to draw influence from.
Dick Clark Award for Ageless Rocking: Nasty Disaster
I'd never dare speculate the length of their tenure in our beloved CT Scene, but let's just say that in my first go-round earlier this century, they were one of my favorite bands to share a bill with. And they still are, and they still play with all of the furor and glory that has persisted throughout. There's a NEW ALBUM coming! Long Live ND!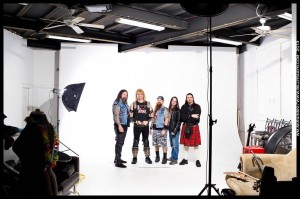 Unfortunate Loss of a Band: Dread the Woods
I only had a handful of opportunities to check them out, but I really enjoyed their music and they were all really cool cats. I'm glad that they're working on other projects, but I'm bummed that my DtW shirt is a throwback.
Remarkable Return of a Band: RAIL & Divinity Destroyed (tie!)
Stamford's own original hardcore punk act RAIL reunited after over a decade apart, and leapt right back into it. They haven't missed a beat, and are well worth taking the opportunity to check them out. On the other hand, one of my very favorite local acts ever just released their first album in probably 10 years, New Jersey's Divinity Destroyed! A truly unique metal act incorporating progressive elements with straight-up thrash and even some apparent punk influence, keep an eye open for their anticipated return to CT.
Honorary Members of the CT Scene: TESTER
This power trio from Massachusetts is one of the most fun and energetic group of guys I've had the pleasure of seeing locally. They make Cook's and Cherry St feel like Madison Square Garden, turning it up to 11 and shredding like last year's invoices at the office. 2014 should bring even more opportunities to bask.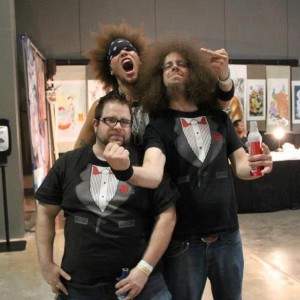 Raging Rivalry: Jessie May vs. Bair
If you believe everything you see in the mainstream media, I told Jess to "go fuck yourself" because she wants families to be together on Thanksgiving. Countless hate mails and insults and threats ensued. In fact, the matter needed to be settled in the Steel Cage. While I have a very impressive win-loss tally against men, my inter-gender record now stands at 0-1…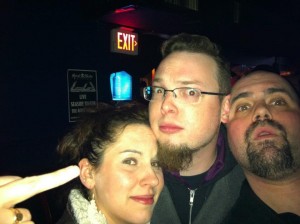 Best Band to Drink With:
I'd get in trouble for choosing… but let's just say that Lightsbane, Eyes of the Dead, Continuum, Xenosis, and 4/5ths of Crossing Rubicon really know how to make a girl feel pretty.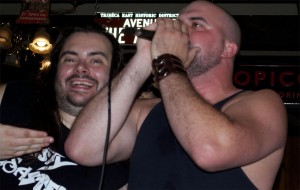 I will now go on the record and say that 2014 will be even greater! Lightsbane starts our year off with a bang (literal and figurative) by blessing our ears and our rears with their debut recording. It's safe to say that the first local release of the year may stand next December as the Best… I haven't mentioned it much aside from chatting with friends, but I'll be proudly debuting with a new project within the next several months, with members of bands you know. And beyond that, I look forward to opportunities to collaborate with several established acts as well! Jimmy Junk Bird & The Stiffs continue to improve at every turn, cementing themselves with a fresh and unique sound — look for big things out of them as the months unfold. And keep your eyes open for another Political Animals video; the last one made Best Video a nearly impossible decision for me, and if it weren't for the NES I played as a child things might've been different. Have a safe New Year's! As safe as it can be while you consume a toxin and make bad decisions.