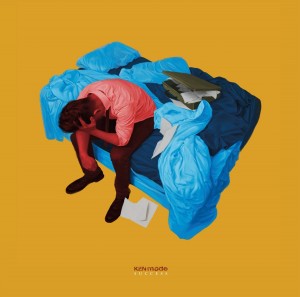 Every year, I always hear the complaints from various people that there isn't any good new music being made. Well, here are 25 albums that totally floated my boat in the past year. And I could have put another 10 on here.
KEN Mode – Success (Season Of Mist)
Fight Amp – Constantly Off (Brutal Panda)
The Sonics – This Is The Sonics (Revox)
Timmy's Organism – Heartless Heathen (Third Man)
Cattle Decapitation – The Anthropocene Extinction (Metal Blade)
Black Breath – Slaves Beyond Death (Southern Lord)
Mountain Goats – Beat The Champ (Merge)
Grizzlor – Cycloptic (Hex)
Retox – Beneath California (Three One G/Epitaph)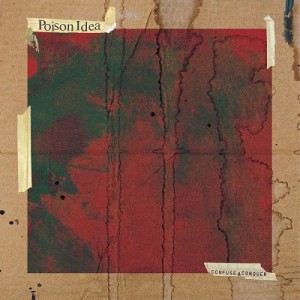 Poison Idea – Confuse & Conquer (Southern Lord)
Graveyard – Innocence & Decadence (Nuclear Blast)
Kadavar – Berlin (Nuclear Blast)
Lucifer – I (Rise Above)
Ghost – Meliora (Loma Vista)
Total Abuse – Excluded (Deranged)
Mutoid Man – Bleeder (Sargent House)
Wild Throne – Harvest Of Darkness (Roadrunner)
White Widows Pact – True Will (New Damage)
Magic Circle – Journey Blind (20 Buck Spin)
Goatsnake – Black Age Blues (Southern Lord)
Ruby The Hatchet – Valley Of The Snake (Tee Pee)
Royal Thunder – Crooked Doors (Relapse)
Clutch – Psychic Warfare (Weathermaker)
Ramming Speed – No Epitaphs (Prosthetic)
Fuzz – II (In The Red)
Granted, I am a little biased. I like what I like, so you'll see a whole bunch of genres that somehow aren't popular with most critics. Sorry, drone-lovers, I like my loud rock with a little excitement even at my advanced age. In addition, I know this contains a lot of genres that people in Connecticut don't seem to dig either. Like I said, I like what I like. I gotta be me and all that jazz.  (Though there isn't anything remotely approaching jazz on this list.)
You'll notice toward the top, there are two really great noise rock albums by two of the best in the business: KEN Mode and Fight Amp. I really enjoy that KEN Mode album, though I don't get the mediocre reaction from other colleagues. Oh well. Also, you'll see a ripping 7″ from one of the brightest lights on the Connecticut music scene in Grizzlor. Trust me, it slays.
Plus, you have the "comeback" album by a respected band of garage rock OGs about 50 years after their seminal material. And you know what, it's fantastic. It puts many bands much younger than them to shame. For real. Also, Timmy's Organism released a ripper of a garage punk record with their debut on Third Man. Though calling it just "garage punk" is a bit of a misnomer because you'll find traces of hard rock, punk and psych in its twisted roots.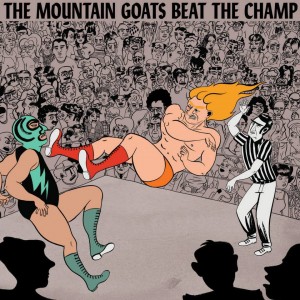 Also, there is an album about pro wrestling by the Mountain Goats. Those who know the Mountain Goats know that major domo John Darnielle loves the metal, but on this album he shows his love for the men and women who rumble inside the squared circle. As somebody who semi-regularly contributes a pro-wrestling column to this blog, I bet it comes as no surprise that this album made my list.
You'll also see two very different death metal albums on this list. The Cattle Decapitation entry is a more modern version of death metal, but they push its limits by adding touches of melody to the mix, improving on their previous album Monolith Of Inhumanity. Black Breath go in the other direction, by fully embracing their love of all things Entombed and Dismember, and releasing another ripper to their catalog.
It was a good year for hardcore, if you go beyond the standard type of stuff that people seem to dig. The new Total Abuse and Retox albums push the music into dangerous, noisy and chaotic places, while the debut by White Widows Pact, adds some righteous metal to the mix. And the new one from hardcore legends Poison Idea (who are coming to Cherry Street Station February 16th!) is a ripping return to form. Seriously, this album smokes. Don't count them out.
Those who talk to me know that I dig modern bands that reference the hard rock sounds of the seventies, and once again it was a good year for that. Both Kadavar and Graveyard released excellent records, and Fuzz, which features critics' darling Ty Segall, released a monster of a follow up to their debut.
Mutoid Man and Wild Throne both released excellent albums that mixed up genres flawlessly, with killer results. Mutoid Man followed up their debut EP with a full-length that mixed hardcore, metal and 70's hard rock to great effect. It's also mega-catchy. Wild Throne, lived up to the promise of their early EPs, and delivered a ripper that splits the difference between spazzy mathcore, hard rock and metal. Keep your eye on them, they are just getting started. In addition, tour dogs Ramming Speed managed to make an album that split the difference between d-beat, hardcore and arena metal.
Doom fans will find a lot to like in Magic Circle, Goatsnake, and Ruby The Hatchet, who all play different variations on this venerable form of music. But they share a commitment to writing memorable songs, instead of boring you to death by playing one riff, slowly, over and over. You can read other lists on other websites to find stuff like that. Not here.
In addition, Ghost came back with an excellent follow up to their somewhat hit-and-miss second album, and Lucifer made their debut, showing that even though The Oath broke up, lead singer Johanna Sadonis is still killing it with her new project.
So once again, it was a very good year — well, for me at least. Your results may vary.