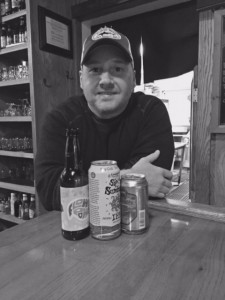 In the decade that I've been on the fool's errand of playing metal in Fairfield County, I've seen the handful of consistently metal-friendly venues dwindle to one: Stamford's Seaside Tavern.  It's no secret to Alternative Control readers that my band Jimmy Junk Bird and the Stiffs plays there often; we've also been able to host popular bands from outside of the immediate area, like Continuum, Kali Ma, and She Walks Without Legs, to give this region an earful of what the rest of the state is listening to.
So I was more than happy to sit down with owner Chris Kelley to talk about what's going on at Seaside.  Right around the time that I started playing metal, Kelley and two friends bought the Cove Road bar and changed the name from Jimmy's Seaside to Seaside Tavern.  Much like his own bar is Fairfield County's last sometimes-metal venue standing, Kelley is the only one of the three partners who is still involved with the business.
"By trade I'm a chef," he said over a pint of Big Cranky, "so at first I was in the kitchen for most of the time.  After three years, I was thrown into the mix of everything — I took over the whole music department, the front of the house, managing the restaurant… And fell in love with the music scene."
Conveniently for me, Kelley has a soft spot for Connecticut's metal bands.  "There's a great community behind metal musicians," he said.  "They stick around for one and other — I see a family behind the whole metal scene, and it's nice.  They appreciate the venue… And I appreciate the music behind it.  You can see the meaning and the passion that the musicians have."
But if I tried to pass the place off as a metal club, I'd be lying.  At its heart, Seaside Tavern is a neighborhood bar.  When I stopped in tonight to take a picture of Kelley for this article, a man and a woman were sitting in the front room talking — no lie — about all the reasons they love coming to Seaside.  The game room, the food, the quieter front bar, the live music in the back…  Seriously.  Can't make this stuff up.
The only thing those folks missed on my list is Seaside's beer selection, which is quite good for a place this size — Kelley makes it a point to carry local breweries like Half Full, No Worries, Thimble Island, and Stony Creek.  (Haven't heard of No Worries yet?  It's from Hamden and on tap at the back bar.)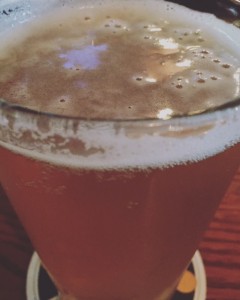 And speaking of "music in the back," Seaside has a diverse lineup of shows for the rest of this month, in addition to the weekly open jam on Wednesdays:
That's my face in the middle… No conflict of interest here!

5/13 — Devil Kitty — "The best from the Foos to the Goos"

5/14 — BedRock — "Bon Jovi, Poison, Motley Crue, Whitesnake, Warrant, Guns n Roses, KISS, Joan Jett, Scorpions, Firehouse, Pat Benatar, Def Leppard, Skid Row, and much much more"
5/20 — Superciao — rock, pop, R&B and country rock to benefit the Rippowam Drama Club
5/27 — James, Jessie, and Chris's Birthday Bash — TIME FOR THE METAL, PEOPLE!!!! and some punk — ft. Kaos Reign, FBAT, Jimmy Junk Bird & the Stiffs, Lobsterface, and Matt & the Marauders
5/28 — Mike Milazzo and Broken Arrow — Americana Alternative
Stay tuned for more information about a battle of the bands this summer and mark your calendars for Saturday, October 1st — there will be a most excellent Alternative Control-sponsored event, details forthcoming. See a trip to Seaside in your future?  Enter the giveaway below to win a $25 gift certificate.
Contest ends Thursday, May 19 at 12:00 AM.  Contest winner must provide name and mailing address within 24 hours of email notification or another winner will be chosen. First name and town of winner may be shared on social media. Gift certificate will be mailed from Stamford, CT on Friday, 5/20 or as soon as a winner is chosen.
Be sure to find Seaside Tavern on Facebook, Twitter, Instagram, and the web.
Seaside Tavern is located at 891 Cove Rd. in Stamford, CT.
(203) 964-9225
For band booking, contact Chris Kelley at [email protected] or message Seaside Tavern's Facebook page.
And for more from Alternative Control, find us on Facebook, Twitter, Instagram, Soundcloud, and bandcamp.
Disclosure: In addition to being a regular customer, I assist Seaside Tavern with social media.