Basilysk is brave enough to be the first band to share their battle vests!  This "emerging" Philly death metal band is coming out with their sophomore release Emergence next month — read Baldwin's review here check out their brutal patches below!
Josh Perrin, Guitar and Vocals:
"My black metal / winter battle vest Galactica is in its infantile stage," Josh says. "My favorite is this Bethlehem patch, because they're the most underrated black metal (dark metal) band. The first patch I put on it was the Emperor back patch. This vest has begun its journey to bad-assery."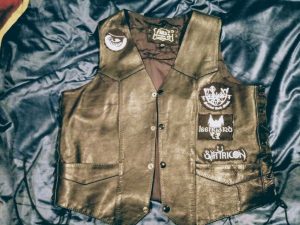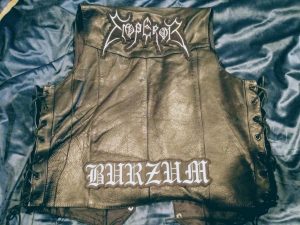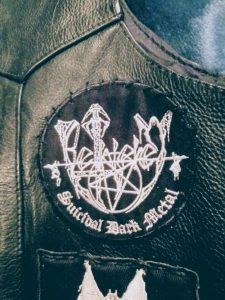 Luke Gary, Guitar:
Luke says, "The Baphomet patch is my favorite. Took me a year to find, until it popped up on Ebay."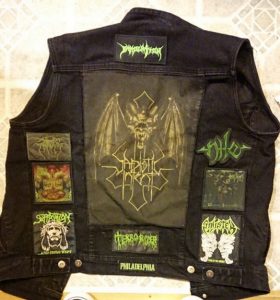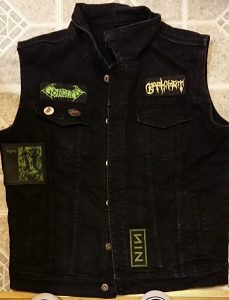 Mike Churry, Drums:
A man of few words, Mike recently added this Death "Leprosy" back patch to his leather biker jacket.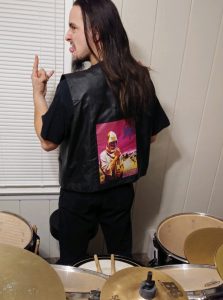 Jimmy Viola (also of Necrosexual), Bass:
Jimmy says, "I wore this vest for my first show with Basilysk in early 2017. I've had the vest since around 2013, and it has evolved over the years with help from my talented artist friends. Gregory Labold of the Labold Brothers art duo used a silk screen to print his custom spore illustrations on my vest. I also got my friend and fashion designer Steph Rubinetti to add the leather trim. Lastly, I picked up the Nuclear Assault patch from Vinyl Altar, a killer record store in South Philly."  We'd expect nothing less than an artistic vest such as this from The Grim One.