"Man, there are never any good shows in Connecticut!"  Uh… We here at Alternative Control respectfully disagree.  In fact, there's already a warning out from the Department of Heavy Metal Awareness for some major activity mid-month….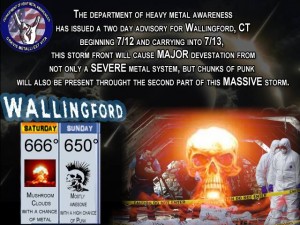 7/12 — Cherry Fest, Day One at Cherry Street Station in Wallingford
The second annual local band extravaganza features rock and metal on Saturday, with a lineup organized by She Walks Without Legs guitarist Keith Pearson.  Some Day One highlights include New Haven-area goof-metallers (is that a term?) Nasty Disaster and Brooklyn thrashers IKILLYA.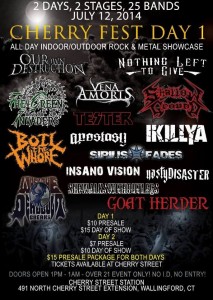 7/13 — Cherry Fest, Day Two at Cherry Street Station in Wallingford
The Day Two lineup is punk and hardcore, put together by Cherry Street's much-loved bartender and booking manager Sarah Andrade.  It features Connecticut's official Best Punk Band, The Lost Riots, and one of my own personal favorites, Cry Havoc, along with many others.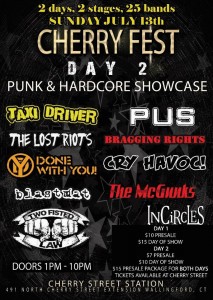 7/14 – Eyehategod, Iron Reagan, Vektor,  Strong Intention, and Sea of Bones at the Outer Space/Ballroom in Hamden
It wouldn't  be an understatement to say that Eyehategod has achieved a mythical status in the world of sludge metal.  This New Orleans band's career has spanned 26 years, persevering through addiction, imprisonment, and death.  After putting out a self-titled album in May – their first release of new music since 2000 – EHG has been touring with a vengeance.  Their last jaunt skipped Connecticut, though – so the Hamden show is your chance to catch these metal OGs while you can.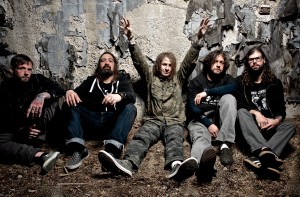 (And Iron Reagan are no slouches themselves — maybe see them now, so you can know about them before they were cool?  But considering they've already toured with GWAR and released a split with Exhumed, it might be too late!)
Eyehategod photo courtesy of Earsplit PR.
Heavy Metal Awareness photo courtesy of Knob.
What shows are YOU looking forward to this summer?