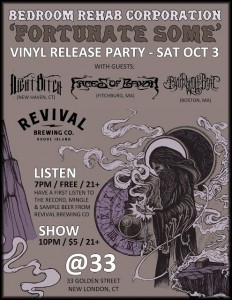 This eastern Connecticut band knows a thing or two about using your tools in every way possible.  The doom rock duo, comprised of Adam Wujtewicz on bass and vocals and Meghan Killimade on drums, will put out their EP Fortunate Some on October 3, 2015.  Their second official studio release, these four songs represent Bedroom Rehab Corporation's journey further down the psychedelic train tracks.
AltCtrl devotees (all five of you) may remember that we reviewed BRC's full length, Red Over Red, and featured "No Payment for the Boatman" on our 2014 comp.  Fortunate Some isn't a complete departure from the band's previous sound, but it's fuzzier in tone and more brooding and atmospheric in structure.  The song lengths reflect this new exploration; while Red Over Red's songs hovered in the four-minute area, the shortest on Fortunate Some is nearly six minutes.
The danger in doom is that songs go on and on and on, and everybody goes outside for a beer and stays there.  But I'll bet BRC doesn't have that problem at their shows — Wujtewicz and Killimade keep it interesting by alternating eerie softness and ambient noise with thunderous builds that propel the music forward.  The single "When All You've Got is a Hammer" is a perfect example of this.  Check out the video below:
If you like your music heavy, unadorned, and thought-provoking, pick up Fortunate Some when it comes out this Saturday.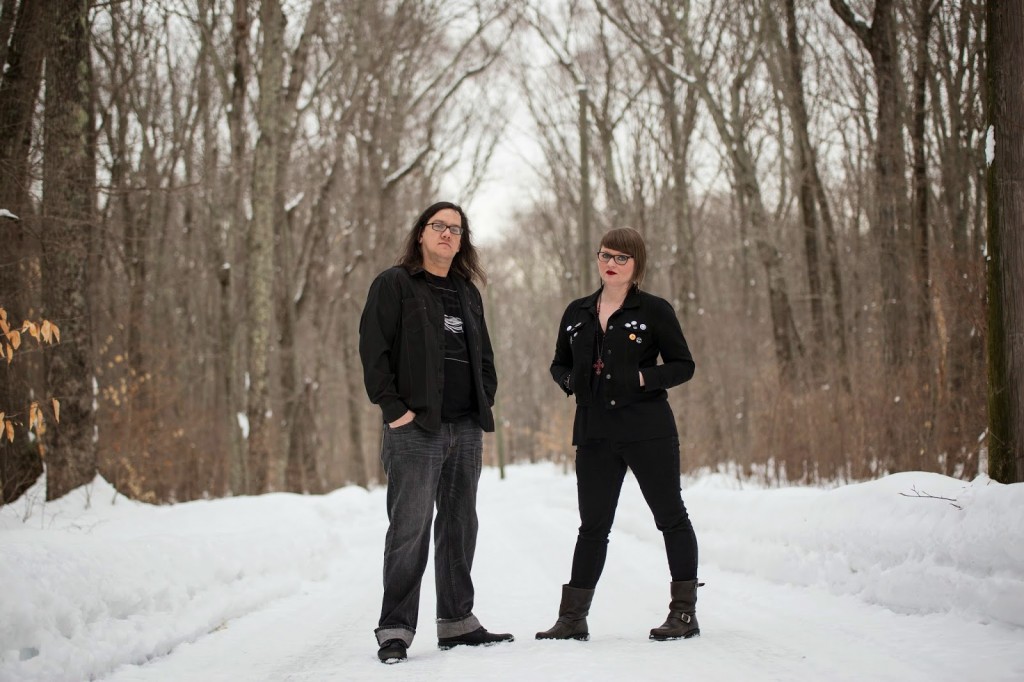 Upcoming BRC Shows
10/3/15 at 33 in New London, CT with Faces of Bayon, Blackwolfgoat, and Nightbitch
11/7/15 at 33 in New London, CT with the Lost Riots and Grizzlor
11/13/15 at 13th Floor Music Lounge in Florence, MA with Entendem
12/16/15 at Cherry Street Station in Wallingford, CT with Insano Vision, Colossus, and Conclave
1/23/16 at The Windup Space in Baltimore, MD — 2016 Janus Fest
For more from Bedroom Rehab Corporation, find them on Facebook, bandcamp, and the web.
And for more from Alternative Control, like us on Facebook or follow on Twitter and Instagram at @AltCtrlCT!