A discussion of women in the heavy music scene is often a careful one.  Are we beyond the days of "woman guitar player" and "female fronted bands," or not?  Do those distinctions still serve a purpose, and does it matter who's making them?
Enter Women of Doom.
Organized primarily by two men, Brad Frye of Desert Records with help from Jadd Schickler of Red Lead PR and Blues Funeral Recordings, the Spring 2020 comp boasts a killer lineup featuring members of Sub Rosa, Royal Thunder, Doomstress, Year of the Cobra, Heavy Temple, and more.  Jenn D'Eugenio of Women in Vinyl is consulting on the concept as well. The project met its $3,500 Kickstarter goal within fifteen days and at this point is close to doubling it.
Clearly, some folks are into this idea — but others wondered if this was just the latest "Babes of Metal" marketing ploy.  In a landscape where the "novelty" of women playing heavy music sometimes overshadows the music itself, this initial skepticism was understandable.  Alternative Control started looking for answers from the organizers and the artists — and based on our interview responses, the project looks legit.  Read on to find out more about the Desert Records and the Women of Doom comp from DR founder Brad Frye, Amy Tung of Year of the Cobra, Nighthawk of Heavy Temple, and Doomstress Alexis of Doomstress.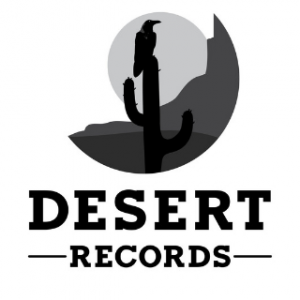 "I started the label in 2018, here in Albuquerque, NM," Brad said in a phone interview on August 19th.  "I started it for a couple reasons: to put out my band's album (The Devil and the Desert by Red Mesa), I wanted to have control of the process and learn about the business side of music and figured that would be a good place to start.  Basically, it started to pick up from there — and ironically because you're calling from Connecticut, correct?  When the Deadbolt Breaks — so they're super great, and Aaron Lewis (not the guy from Staind or whatever), um, he contacted me because Red Mesa and Earthride had played a show together for Mesa's album release, and he was like 'Deadbolt's got a new record, would Desert Records wanna put it out?' And that was the first real time I had considered opening up the label to other artists and what that looks like, y'know?"
"I listened to the record and I loved it, I was like, 'Let's put it out, let's do vinyl, let's give it a shot.'  And then we toured together in March…  So anyways, as I have been going forward with the label, I have a ton of ideas and through that started Women of Doom."
Brad was grateful to Jadd, who has been in the industry a long time, for his help getting the label off the ground.  He said, "It's a blessing for me, I love Jadd, he's an amazing person — and he lives here in Albuquerque, so when I found that out, I reached out to him right in the early days of Desert Records and he's been super-helpful for operational stuff and beyond.  The learning curve (for running a record label) is ridiculously steep, there are a lot of challenges, just a lot of resources you need to get going.  I'm really happy that he's here.  I asked him to collaborate with me for Women of Doom and I'm really happy that he's on it."
"What's the biggest challenge you've had so far?" I asked.
"Getting people to know about the bands and the label and the music on it," Brad replied.  "I wasn't quite prepared on how to get the music out PR-wise.  I really wanna get the music out there to more people.  I spend a lot of time with the bands…  I'm really working on that part of it."
Eventually, it was time to get to the issue at hand.  In my best Ancient Aliens voice ("Ancient astronaut theorists suggest…"), I asked what business two dudes had making a compilation of women artists.
https://www.youtube.com/watch?v=UdAUCVUAZg8
Brad began, "That's a great question and no one's asked it yet, so — "
"Really??"
"You're the first person who's asked it –"
"You're f***ing kidding me, that's the number one question.  [laughs]  Okay then, go ahead…"
"I know it's floating out there, but no one's asked me yet," Brad said.  "I'm happy to answer that question and there's a lot to it!  Number one, as far as I know, this has never been done.  When was it gonna happen?  When was a really cool 'women of doom' or a heavy compilation that features women, that is 100% dictated by the women… Like, I am not in [inaudible] of this — I simply facilitate it.  They send me the art, they send me the music, they send me the names they want to be under…  They power this thing.  It's all about them, and we put it out and distribute it.  […]  There are a ton of super-talented artists out there, powerful music, powerful musicians…  I started contacting different artists — and a lot of them are some of my favorite artists out there — and they were like, 'Oh, totally.'  […]  So really, that's what it's about.  I want to try to get more fans for these bands and these artists, and I thought this would be a really cool compilation to do.  I'm fired up about it and I appreciate you asking me that question."
"I'd say it's going both ways, for a new label," I replied.  "You guys seem to be getting a great response with your Kickstarter and a lot of people are talking about it, so it's getting the Desert Records name out there as well."
"Yeah, it truly is, and that's great, said Brad.  "For a label that's new and unknown, I want to continue to come up with creative projects that are exciting and different.  Who knows what's next…  There are six days left on the Kickstarter and we hit our goal about fifteen days in which really felt great.  That's really gonna help us to get the music out there and get vinyl.  I'm the only one running Desert Records — it's just me, so the fundraising really helps to get something going."
In terms of compensation for the actual Women of Doom, Brad was resolute that it was a "simple and fair" deal with a 50/50 split between the label and artists.  Amy Tung of Year of the Cobra used practically the same words in an email interview, saying, "The label has been very transparent and fair."  In regard to how she got involved with the project, she said, "I have been friends with Brad for some time now.  Every time YOTC tours through Albuquerque we stay at Brad's house.  We've had many great nights chatting after our shows.  When he started this project and told me about it, I was interested immediately."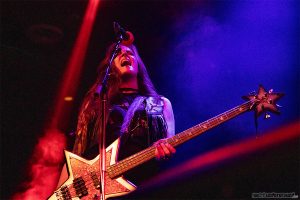 Heavy Temple frontwoman Nighthawk thought it was a good deal as well, saying in a email interview, "I even had a friend who is much more well versed than myself in legalese check over the artist agreement. I wouldn't have agreed to the terms if I didn't think we'd be compensated fairly."
She went on to say, "Both Brad and Jadd just seem stoked to be working with musicians they admire and are inspired by, and all of our interactions have been very transparent. They're open and responsive to feedback and have given the artists full creative control.  There are some bands I highly respect who have worked with both Desert Records and Blues Funeral Recordings, and I see them constantly supporting those artists. I also see them supporting musicians they don't work with, and that's equally as important."
(Sidebar, Jadd is a friend to Alternative Control — he has set up some Nerd Talks for us and helped get Year of the Cobra on our Volume Doom compilation earlier this year.)
Nighthawk also shared some thoughts on gender in heavy music and being part of a gender-specific compilation.  "I think the inherent struggles of simply existing as female, female identifying or non-binary persons are extremely hard to navigate sometimes, especially in today's social climate where jerks are emboldened. Our presence in the scene seems to be growing exponentially, and for the most part, I see folks being really supportive. That being said, anyone who has antiquated notions of who should and shouldn't be writing or playing music can get bent. In my opinion, this compilation seeks to highlight the contributions of great musicians who have been making killer music for a while. And though it is titled Women of Doom, if it weren't specific in mentioning that, it could be perceived as just another comp. I don't believe it's like the many 'top lists' we see in metal mags, like 'Babes of Metal' or 'Hottest Women in Heavy Music' or anything like that. Part of what drew me to this project was the inclusion of Amy from YOTC and Alexis from Doomstress, and it seems to celebrate the diversity in the scene."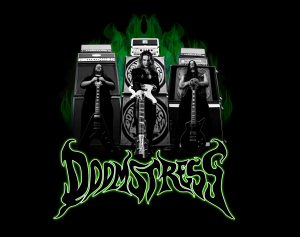 Doomstress Alexis, bassist and frontwoman of Doomstress, emailed some reflection on this topic as well: "Music, as most everything past, has been primarily populated by men — but gradually and in recent years there has been quite a surge of women and non-binary people in metal and heavy music, in both bands as well as fan base.  Women of Doom screams to you what it's all about; a title and project like this hopefully inspire some young women to learn to rock.  Ultimately I'd rather see gender distinctions disappear entirely, but frankly that's some time off."
(Far be it for the editor to criticize anyone taking part in a "Women Of…" project being curated by men, as I just participated in a documentary on women in metal made by a man…)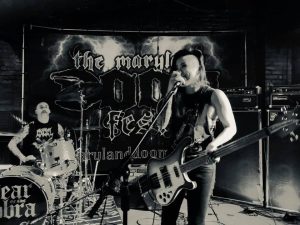 When asked how gender distinctions affect people in heavy music, Tung said, "I feel like, compared to other styles of music, the heavy music scene is amazing for women.  From what I've seen, it doesn't seem to matter what gender you are, as long as your music is good, people will like it.  I do have to admit, though, that I am always extra excited when I see women out there shredding.  It definitely puts a smile on my face.  This compilation is going to be really fun because we haven't seen anything like it before.  It's good for women and non-binary people to have a platform like this, not for personal satisfaction, but as fuel and inspiration for others."
So enough politics, what's going to be on the actual comp??  The most exciting part, in this editor's humble opinion, is that all the tracks will be brand new, unheard material.  Some participants are recording with their bands, while others are doing solo numbers and still others are collaborating with musicians they don't usually work with.  Doomstress Alexis shared a little bit about her track, saying, "This is definitely going to be a unique sound for me. I took the basis for an older acoustic western swing song and reworked it added a few additional riffs to complete the song, and then hopped in the studio with Spike to write and lay down drum tracks and basic arrangement all on the fly.  Probably the most immediate standout will be the viola, played by Jo Bird of Fiddle Witch and the Demons of Doom. I also did all the guitars minus solos."
Nighthawk was a little more mysterious.  "All I can say is that it's not like anything Heavy Temple has ever done," she said, "and it will be somewhat of an homage to traditional doom."
Tung is also leaving a lot the imagination, saying, "It will definitely be an 'Amy' song.  I can say it will feature keys and I plan to play everything myself, but I won't say much more!"
So overall, it looks like this will be a unique collection of music from some of the doom genre's most captivating musicians.  Nighthawk said in our interview, "I think the best thing folks can do is actively be allies for any marginalized groups, continue to be supportive of and look out for each other, and encourage any and all diversity that the scene will continue to offer."
The idea of men making a for-profit artistic venture spotlighting women will rub some people the wrong way — and in the case of the outdated "Hottest Metal Babes" lists, that's justified.  But for what it's worth, Brad appears to be treading as carefully as possible to avoid those kind of missteps.  Dare I say he and Jadd are attempting to act as allies?  The participating musicians are certainly enthusiastic about the project.
Another counterpoint is that a compilation like this should be organized by women from the outset.  To that, I say nothing is stopping us.
Contribute to the Women of Doom Kickstarter here until 8/26/19: https://www.kickstarter.com/projects/womenofdoom/women-of-doom
To support a woman-curated compilation put out by a woman-run blog, featuring artists of various genders, download Alternative Control's Summer Sampler or any of our other comps for zero dollars or more.  Half the proceeds will be donated to Greenpeace and the other half will go towards the pink tax on my tampons, er, running this blog.  Remember, even free downloads show your support!
Stay tuned for follow-up interviews with Jenn D'Eugenio of Women in Vinyl and others!  For more from Alternative Control, find us on Facebook, Twitter, Instagram, Soundcloud, and bandcamp.