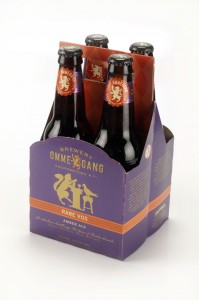 Aside from the summers off, er, the joy of molding young minds, the best thing about working in education is the opportunity for a fresh start every year.  I feel lucky to have a defined time in my professional life to trash what doesn't work and build on what does.  But summer ain't over for another four days – so when I'm not writing lesson plans or setting up the library at my new job, I want to make the most of it! Here are my tentative plans:
Board Games and Brews – This actually might be happening later this afternoon.  My husband and I having a running Scrabble rivalry in which he usually pulls ahead, but we picked up Scattergories a few weeks ago and I have the edge there for now.  I'm already thirsty for some Ommegang Rare Vos – I first tried it because of the cute animals on the label and now I'm hooked.  It's supposedly "made to reward your victories," but I'll enjoy it whether I win or lose.
Making Quiche Out of Leftovers – Wild, I know. Jesse Styles, who said I don't know how to have fun?? But seriously, quiche is a great way to make a new meal out of leftover vegetables or meat.  I'm going to adapt a recipe from Woman's Day using some broccoli rabe and sausage from earlier this week.  This is my favorite quiche recipe, BTW, because using half sour cream and half milk (instead of all milk) makes for a rich, velvety pie.  Swap the gruyere for cheddar if you're a teacher waiting for that first September paycheck and you'd rather spend your money on fancy beer.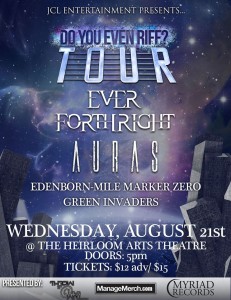 A Trip to the Heirloom? –The bars and music venues of my old college town have destroyed themselves with every vice from bad promotion to illegal puppy mills, while the powers-that-be stand back, shake their heads, and withhold new liquor permits.  One exception to the Danbury mass suicide is the Heirloom Arts Theatre, an all-ages venue that lives on in spite of the odds.  Xenosis is playing there this Wednesday, before my bedtime, so I'm thinking about taking a ride up.  After the next few days, I won't have time for any midweek shows an hour away from where I live, so….  Maybe.
A Trip to Bradford's – This one is definitely happening.  I used to go here every week with some co-workers who helped me out a lot in the beginning of my teaching career; eventually they moved on to different places and so did the ritual.  Now that I'm the one moving on, I feel like this relaxed Stamford pub is a fitting place to get together with some teacher friends and knock a few back.
I want to write a thoughtful conclusion that entwines endings, new beginnings, school, and quiche… But the liquor store closes soon and I have to go get that beer! Cheers!
How are you spending the last few days of summer?  Leave a comment or contact us!