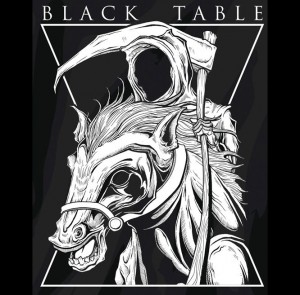 Every couple months, I become intrigued with a band I find on the internet.  First it was Valient Thorr, next it was Barn Burner…  The latest fascination is with Black Table, a genre-defying metal band based in New York and New Jersey.  They have this one six-minute song posted on Band Camp — and although I didn't figure it out from listening, the singer is a really hot chick.  (Look, I know we're supposed to be post-caring-about-how-your-band-has-a-hot-chick in-it… But whatever.)
Instead of fumbling to describe this awesome song, "Heist," you should just listen to it for yourself.  Do it.  Right now.
You're in love, right? Of course you are. Lucky for you, Black Table is coming to Connecticut TWICE in October… They're playing Winter is Coming Fest on Sunday, 10/14 and then they'll be at the Heirloom on Wednesday, 10/24. I'm not going to blow off my fake bartending job and drive across the state on a Sunday for Black Table, but I do like their song enough to drive to Danbury on a goddamn Wednesday and have some awkward run-ins in order to watch them play other songs.  Stay tuned for a concert review and some ultra-professional Instagram pics…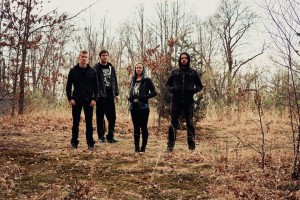 If you can't make it to one of those shows, you can still become Black Table's buddy on the internet:
Or maybe you can catch them in Brewster or Brooklyn…
Black Table's Upcoming Shows

9/30 at the American Legion in Brewster, NY w/ Impressionist, VYGR, and Them
10/14 at the El n Gee in New London, CT w/ Sig:ar:tyr and many more
10/23 at The Place in Brooklyn, NY w/ Alaskan and Co-Pilot
10/24 at the Heirloom Arts Theater in Danbury, CT w/ Alaskan, Co-Pilot, and Eastwood
See you out there!